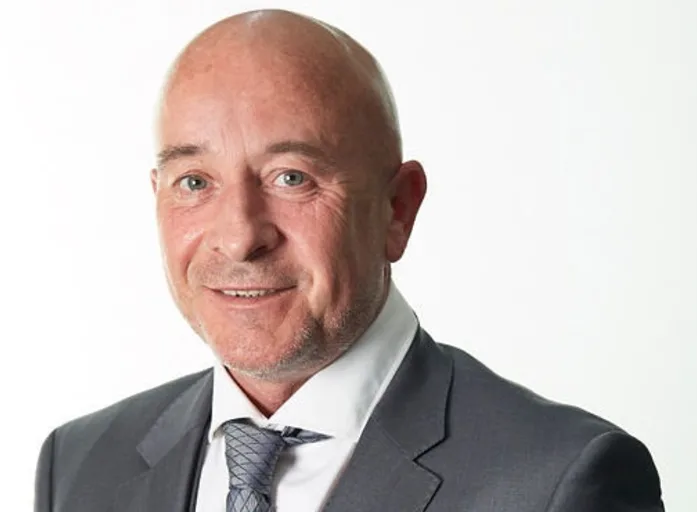 Worldwide changes
From '2 weeks to flatten the curve' in early 2020, the pandemic has seemingly settled in as a permanent, insidious feature of our universe
As we approach 2022, COVID affects every part of our lives. Remote communication and maintaining distance from our family, friends and colleagues has become the norm. Holidays and travel are a risky affair with shocking tales of travellers being turned away from long anticipated flights due to rule changes, or worse: lack of understanding by airlines of the current requirements.
New variants pop up on a never ending conveyor-belt, re-invigorating the whole process. Politicians scramble to take the positions they think will help their careers.
Brexit continues to give endless problems to business and tourism alike with its bullish deadlines, arguments and border disputes. Perhaps one day we will all learn to live in harmony with our national neighbours. I certainly hope so.
For ECC the least 12 months have been volcanic as timeshare owners flock to escape the ruins of the European timeshare collapse.
Timeshare turmoil
Timeshare has never been a peaceful, quiet industry. Once it was awash with money, fast talking salesmen and omnipresent touts patrolling the beachwalks.
In recent years the rest of the travel business has innovated and evolved at a quicksilver pace. Tripadvisor, Booking.com and Airbnb have given us choice, flexibility, quality guarantees and price competition that make timeshare memberships obsolete
Private holiday clubs in 2021 are ancient leviathans, gazing in bovine incomprehension as a second sun grows ever brighter in the Jurassic sky.
Their time is over. Many of the giants have fallen, all of them are struggling. Anfi, Azure, Silverpoint, Club La Costa and Diamond Resorts Europe have all either filed for bankruptcy, ceased selling or otherwise given up.
The big money resorts are fighting to conceal their cash and avoid paying creditors. Big accountancy firms are successfully chasing and locating that money on behalf of Timeshare compensation claimants.
The game is being played, the outcome is already predetermined.
They can run, but they can't hide from the law. Timeshare victims are already getting their compensation. The rest will get the money owed to them in the end.
ECC expansion
The majority of these customers are also getting on in years, and many of them are genuinely cautious about exposing themselves to the virus. People who don't use timeshares but are obligated to pay for them are understandably rebelling.
Those people are swamping ECC's enquiry lines looking for ways out. Even the most ardent timeshare advocates are succumbing to to cold reality and joining the call for freedom from their constrictive contracts.
This year ECC has broken every record previously set, and in 2021 has taken on more than 700 clients for claims worth in excess of £14 million. Plus a further 260 cases of membership relinquishment.
Our success rate is close to 100% in both compensation claims and relinquishments. We are making a lot of difference to a lot of people.
We have had to increase office capacity and staffing levels to an all time high of over 140 professionals (spread across our offices in the UK, Malaga and the Canary Islands) to cope with the demand.
It is a real testament to the dedication of our team that they have handled this rapid growth so smoothly and for those of you reading, I thank you all.
2022. What comes next?
One thing is for sure. COVID isn't going away anytime soon. The lack of certainty around travel means the largely British customer base of Spanish timeshare resorts are reluctant to take chances on holiday disappointments regarding rule changes.
In 2022 and beyond, the sights of relevant authorities are going to be firmly set on targeting the banks who collaborated with high pressure timeshare sales operations outside of the UK.
We believe these lenders may be found jointly liable with the resorts themselves. People committed to life changing financial decisions based on the inarguable credibility of names like Barclays, when in reality the loans were often processed by timeshare salespeople with commission on their minds
2022 will bring even more expansion for our operations as the exodus from bankrupt timeshare market leaders reaches critical mass and the remaining members scramble to minimise their personal exposure to the financial dramas. Nobody will want to be the last members standing when the club collapses and all the money has gone.
All the experts agree: If you are going to claim against the big money firms, there is no more time to waste. Many of them are going through administration, to which you need to be in time to be added as a creditor.
Love from all of us here at ECC, to all of you
I wish every one of you all the success, happiness and freedom you deserve.
Stay safe. Look after each other, and may all your dreams come true.
ECC as ever are here to help with timeshare issues. For everything else, I'll sign off with this quote from the ever relevant Marcus Aurelius –
"When you arise in the morning, think of what a precious privilege it is to be alive – to breathe, to think, to enjoy. To love."