ECC and affiliates client feedback
Testimonials on this site have been verified by Leon Livermore, CEO of KFP Consulting.
KFP was established by Leon Livermore, Ex-Chief Executive of the Chartered Trading Standards Institute to provide assurance to businesses, customers and regulators.
Leon Livermore personally speaks to a random selection of our customers.
During these conversations Leon confirms the identity of the customers, the details of the reviews and the fact that they were given freely.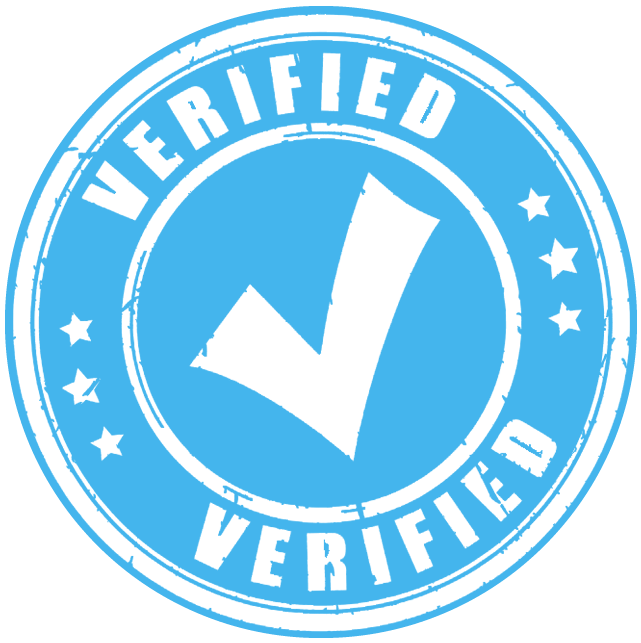 I would like to thank you, your team, (Paul, Steven, Sharon and the legal department) for your assistance in bringing our nightmare of a timeshare to a successful close.
Mr H
Grand Holidays
1st May 2023
Chrismi is very professional and courteous all throughout.
18th April 2023
I cannot recommend all three of the team who have exercised patience with my limited use of technology. Please give my sincere thanks to Renzo, Taylor and Elizabeth.
Mrs S
Diamond Resorts
14th April 2023
I'd like to thank you and all staff associated with my account. You've all made the process smooth, have been most helpful and done it in a friendly manner with a smile on your faces.
Mr A
Auramar Beach Club
7th April 2023
Yesterday we received an email from Marriott stating we had closure from our timeshare in USA. This is the end of a very smooth journey for us having visited and engaged ECC in September last year. Thank you for all your help, guiding us through what to do, and answering any questions we had promptly. We have given our timeshare back and no longer have the ongoing expense. We are happy to say this company is to be trusted, for which we are most grateful.
Mr & Mrs S
Marriott
3rd April 2023
Thank you Steven for an invaluable service from ECC.
Mr & Mrs C
Orlando Vacation Suites
29th March 2023
Very enlightening, very knowledgeable and gave us a high degree of certainty that we will recover the money we were cleverly swindled out of.
Mr H
24th March 2023
We received from Nathan and Paul and Ann, patient, knowledgable and helpful advice for which we are very grateful.
Mr & Mrs Y
CLC World
24th March 2023
Sean explained everything in great detail. There was no hurry, nor fuss. He took time & gave ample opportunity to ask questions at all times. He understood that we actually had a good experience with our particular resort since 2008 & that we're very sad to be in our current position, where the resort is closing at the end of March 2023.
Mr & Mrs C
Paradise Kings Club
18th March 2023
Apologies for the delay but I had to chase Westgate for confirmation that they had received the notarised declaration and closed my account.
Mr A
Westgate Resorts
16th March 2023
Having lost my husband recently I needed advice as to how to deal with the timeshare. ECC were very helpful in assisting me in a difficult situation.
Mrs K
Diamond Resorts
16th March 2023
I am very happy with the help from the ECC representatives l thought I had no chance of getting any compensation from our timeshare as it was many years ago, so thank you for your help. I also recommend ECC to anyone having trouble with their timeshare problems.
Mr & Mrs M
Club Britannia
8th March 2023
After being scammed a couple of times we knew the conversation we were having was the 'real' deal. Sean explained the whole process to us and gave us the concrete evidence that we required. Sean made sure we understood everything and supplied real evidence of what ECC has done and continues to do to help you relinquish your timeshare. Sean helped us with our situation at this moment in time. Thank you so much Sean.
Mrs K
Los Claveles
7th March 2023
The Zoom meeting was very good. Marlene explained everything clearly and answered all our questions. A very pleasant experience.
Mr H
Sheraton Vistana Resort
7th March 2023
We accepted advice to talk to ECC and Mr Dawson was very patient and fully explained our options, Thank you
Mr B
6th March 2023
Found it very easy, Marlene was a great listener and explained step by step, was a bit worried at first but soon realised nothing to be worried about and hopefully swift conclusion to freeing ourselves from Anfi. Thanks again.
Mrs P
Anfi
25th February 2023
Many thanks for all your help in guiding me through the whole process of relinquishing my timeshare, all the people I spoke to were very kind and helpful and I would recommend you to anyone.
Mrs T
Fortina Spa Vacation Resort
25th February 2023
Perfect experience with these guys from start to finish. Everything was effortless and worked as they said it would. Big shout out to Sharon and Stephen.
Mr B
Marriott Vacation Club
24th February 2023
When we returned from the USA and wished to relinquish our timeshare we found ECC.
They have been efficient, honest and professional. Throughout our experience with them they have been kind, patient and supportive, always willing to listen to and allay our anxieties.
Mr C
Marriott Vacation Club
21st February 2023
Our experience has been quite overwhelming after years of anguish regarding our timeshare which has caused us life-changing problems. Jack put us at ease instantly with his friendly but professional manner. His knowledge and the way in which he passed on all information in a thorough way without bombarding us with terminology which is confusing and unnecessary. Feel emotional, relieved and that this is not really happening to us as it has been all "conmen" and bad experience until now. Don't think we have ever felt so overwhelmed and humbled by anything in our lives. Will be forever grateful to Jack and Raz who are both delightful in dealing with their clients. Thank you for caring ECC.
Mrs S
17th February 2023
This company have been so easy to deal with. Sharon McGrain and Steven John have been quick and efficient in dealing with all our correspondence and have kept us informed all along the way. I would highly recommend them both.
Mrs E
Diamond Resorts / Hilton
17th February 2023
All members of staff were polite and most of all patient and helpful.
Mrs M
Club Riza
15th February 2023
I am extremely happy with ECC. It was a very smooth transition going through the different stages of the process to enable us to get the result we desired. If only we had of done this sooner, but delighted that we now have. No more to worry about with maintenance fees!!
Mrs D
Lagos de Fañabé
13th February 2023
Was a bit sceptical at first but when I signed up, the paperwork stated that my case could take up to a year to resolve so I sat back and was expecting a long-drawn-out process. I was amazed when Steven telephoned a few days later and said it would all be sorted before Christmas which was only a few weeks away. Sure enough, everything was sorted well before Christmas. The best Christmas present I could have wished for.
Mrs C
Seasons
13th February 2023
Unlike previous experiences with other claims companies, Marlene was extremely conscientious & explained everything clearly & concisely in a manner that was both very friendly & informative. I look forward to a happy resolution to my claim in due course.
Mr H
8th February 2023
I have tried a number of times to get rid of my Timeshare commitments and finally European Consumer Claims have achieved this on my behalf. From start to finish Steven explained everything clearly and kept me updated on the progress. I am now timeshare free and can confidently recommend ECC to anyone in a similar position.
Mrs M
Kilconquhar Castle Estate
6th February 2023
Very Informative and reassuring. We were very sceptical having been scammed twice. We wish we had found you before.
Mr C
Diamond Resorts / Hilton
2nd February 2023
Sharon Mcgrain from ECC and Adriana Stoyanova from M1Legal have made it possible for me to conclude a more than 10 year long struggle with a timeshare company. They have allowed me to get rid of all the burdens associated with an unwanted timeshare and helped to win compensation for my claim. Sincere thanks to these two ladies, both of whom have done an outstanding job.
Mrs M
Azure Group
27th January 2023
I am so grateful to ECC, for managing to terminate my contract with Diamond Resorts. I could not have done it without them. I know that I got the wobbles on a couple of occasions, and they continued to reassure me. With hindsight I am astonished that we signed a contract "in perpetuity", but we did, and thank goodness they are no longer legal.
The best moment was a letter from Diamond to tell me that my ownership had been transferred.
you have saved me much ongoing worry and expense. I would recommend ECC, to all.
Mr R
Diamond Resorts / Hilton
25th January 2023
European Consumer Claims helped to get me out of my Timeshare and the financial contract associated with it. They provided a no-nonsense explanation to their services, followed through with clear instructions which allowed me quickly to get out of this timeshare agreement.
Their fees were less than other companies I had been contacted by and their friendly staff made me feel very comfortable that I was working with a good organisation. I would recommend them in helping anyone to get out of a timeshare they want to get out of.
Mr M
Azure Group
18th January 2023
Very professional, our questions were answered and explained in detail. Very knowledgeable of how the timeshare companies operate. Everything stated by him was backed up by information from credible sources. As one who has been scammed in the past, the transparency of this company is reassuring.
Mr P
Azure Group
17th January 2023
My experience with ECC has been totally positive. From the outset I was kept fully informed of progress on my claim with Steven supplying all the information. I have no hesitation in recommending their services which proved efficient, speedy and friendly.
Mrs K
Crown Resorts
16th January 2023
We had a first meeting with ECC yesterday and we decided to go ahead with it. This is early stage but we are very hopeful as the meeting was very thorough and without pressure (unlike our timeshare/holiday owner) experience.
Mrs W
CLC World
12th January 2023
Very informative and professional company Looking forward to a positive outcome.
Mr F
CLC World
6th January 2023
The whole team were very courteous at all times. What could have been quite stressful, was frankly enjoyable. All processes were carefully explained, and questions answered. Progress after the initial consultation is swift, so very reassuring. We are confident that the excellent service will continue whilst they help with our claims.
Mr T
Diamond Resorts
14th December 2022
Very friendly and helpful to us with regards to our claim.
Mr W
Costa San Antonio
13th December 2022
A lengthy but easy to understand zoom call took place to review our situation. Having already tried and failed to get out of our timeshare agreement it was refreshing to have every question answered with a passion to help. We were never once pressured to signing up today, the procedures were explained fully and the costs involved in our case. If you have to put your trust in a company to help you and get the result you deserve I do not think you will get better. We are looking forward to a positive result.
Mr F
Azure Group
8th December 2022
Minna was absolutely brilliant and certainly new her stuff.
Mr E
CLC World
8th December 2022
I would like to thank you for all your help and expertise to date in guiding me through the resale process. Especially with your personal telephone call to me when I needed clarification around my confusion of the documentation sent by the Marriott resale team. It's reassuring to know you are on the end of the phone or via email if I need any help, many thanks.
Mr S
Marriott
29th November 2022
Ricky was very professional in the way he covered all aspects of our situation and as to how ECC and M1 Legal would represent us in the dispute with regard to our timeshare holdings.
Mr T
RCI/Crown Resorts
29th November 2022
This is my first experience with this company and i can say with all honesty that their patience was astounding. My computer skills leave a lot to be desired but their patience and tolerance were remarkable and I can honestly say that the way they dealt with me was truly remarkable. It is just a pity that other companies cannot deal with their customers with the same level of perseverance and understanding that their operatives gave to me.
Mr B
Royal Coral Bay Resort - Cyprus
29th November 2022
Dear Steven
I cannot thank you enough for guiding me through some very murky waters which has enabled me to be released from my membership at Onagrup's Ona Village Cala D'or. I certainly wouldn't have managed this without you. It was always a pleasure to speak to you and you always answered my emails very promptly. I wish you all the very best in the future.
Mrs J
Onagrup
29th November 2022
Very pleased with the way everything was explained in detail, helpful and very professional advice we are feeling confident that we will be kept informed and have help and advise when needed.
Mrs H
CLC World
22nd November 2022
They were able to help me terminate my contract with Matchroom. Even though it took longer than expected, the objective was achieved. Very professional.
Heritage Resorts
Mr P
21st November 2022
Throughout our meeting with Mark Allen (Senior account manager) from ECC my wife and I were explained everything about the company ECC and how the claim process works for our existing timeshare which was sold to us incorrectly, Mark was very professional and thorough throughout the meeting.
Mr R
Seasons
19th November 2022
I'm so glad I found ECC, the senior account manager took time to explain everything concerned with our potential claim and gave sound advice. He took the time to give full answers to any questions we asked and was helpful throughout the call. I look forward to concluding our claim with the help of ECC
Mr K
CLC World
18th November 2022
I would personally like to take this opportunity to thank you for all your efforts in terminating my timeshare. You have been courteous and professional throughout this lengthy procedure and the outcome shows your skills and diligence. Once again a heart felt thank you.
I must also extend my gratitude to EEC who have gone out of their way to make this process as easy and stress free as possible.
Mr D
View Talay Villas - Thailand
16th November 2022
Steven has given us clear, pragmatic advice in a timely manner. He and ECC have managed to free us from our Marriott Palm Beach Shores timeshare with the minimum of fuss and at minimal cost. We are delighted with his guidance and ECC's support.
Mr S & Ms M
Marriott
4th November 2022
Very professional, sound advice given and all details are covered.
Mr B
Onagrup
3rd November 2022
I would like to Thank you all for releasing us from the worry of our children having to deal with this. Also with so many scammers out there it's a relief to find someone genuine ,we have lost so much money at this difficult time THANK YOU!
Mrs C
Heritage Resorts
3rd November 2022
Excellent experience, not pushy at all but very professionally gave all the facts to help me make the decision to sign up with them. Very clear and concise information provided, all questions answered so feel very confident that I am in safe hands, and they will get the job done. Thank You
Mrs S
Diamond Resorts
28th October 2022
Thank you for your 'hand holding' help in our Timeshare with Marriott. It has been very helpful to us.
Mr C
Marriott
27th October 2022
If it had not been for ECC and the help from Chris, in years to come we could have been paying a fortune for unpaid fees or our family might of even had to sell our house to pay for this…I would say to folk not to sign a timeshare ever, as you don't get what they are offering, it's a total scam, they are just after your Money.
Mr & Mrs M
Silverpoint
27th October 2022
Many thanks for sorting all that out in such a thorough way. We know that we have not been the easiest of clients (in that past experience, it has led us to believe that every delay was a source of potential disaster) but you have dealt with all this is a very professional and calm manner throughout. We would fully recommend your services – and that of your company – to anyone seeking such assistance in the future.
Mrs C
Diamond Resorts
26th October 2022
I just want to say a massive thank you to you in particular and to the rest of the 'relinquish' team for the unbelievably speedy response and what looks like positive outcome. I finally feel I may have got rid of my timeshare, something that had taken me 5 years so far with no success. You appear to have completed in less than 5 days. Your correspondence was succinct with clear instructions to follow and your replies immediate. Telephone calls were either answered by the team or returned within minutes. I can't thank you all enough.
Mrs O
Silverpoint
25th October 2022
I like to thank you for your very quick responses to all our e-mails. You took time and effort to respond with telephone calls and we very much appreciated that. I am a bit old fashioned and prefer to speak to a person so that I can ask questions and get quick replies. It was also good to have direct access to you and not have to go through an answer phone system playing music for any length of time.
We would also like to say thank you to the other members of ECC and M1Legal for resolving our problems. It is a very large weight of our shoulders. At times we were worried if it would ever happen, especially after many other firms told us that ECC could not be trusted. Hopefully now the incessant phone calls will stop. Once again thank you for your friendly, reassuring, and professional advice.
Mr & Mrs L
Azure Group
21st October 2022
Clear advice was given to us to help get my mother out from under a timeshare policy with Diamond Resorts which had been causing considerable stress for her since 2016. Such a relief to find a solid legitimate company and to have an end in sight after dealing with various scam companies in the past. A very affordable payment solution was found to enable us to pursue a claim and to legally relinquish the membership. All terms and conditions were explained, and our advisor was transparent on possible outcomes of any claim. You can rest assured you'll be dealing with a reliable company who will tailor their advice to your personal circumstances.
Ms L
Diamond Resorts
17th October 2022
I cannot thank you enough for getting me out of this contract with Wimpen. It is a huge weight off my shoulders. Your company were excellent in guiding me through the process and you achieved it even without me holding all the relevant documentation.
Mr & Mrs G
Wimpey Leisure (Los Claveles)
17th October 2022
When I first contacted ECC, it was indicated that relinquishing a timeshare in USA could take up to 18 months. I began the procedure on 10th May 2022 and have now received the documents relinquishing me from my timeshare at The Grandview Las Vegas, almost 6 months to the day from starting the procedure. The progress has been achieved by my following simple exact instructions provided.
Mr A
Grandview Las Vegas
15th October 2022
The team with whom we had contact were efficient and very patient. We are not very au fait with technology but were talked through the process and everything was explained to us and our questions answered. They bent over backwards to help us and we would recommend them to anyone with problems with a Timeshare.
Mr & Mrs M
CLC World
13th October 2022
I found ECC via Google I had basically accepted that we have been very stupid in being conned by Anfi and thought it was something we would have to live with but now I feel we have a way out and it is a lovely feeling.
Mr H
Anfi
12th October 2022
From the first phone call with Shelly to our advisers Paul then to the legal side with Raz, all I can say is extremely helpful. My husband and I needed the guidance and got exactly that. Very patient, sympathetic and understanding to our situation. Thank you.
Mr & Mrs J
CLC World
10th October 2022
Considering our past experiences in the world of timeshare and what it brings up that you never expect we feel we have at last come across honesty and professionalism with each individual we have been introduced to so far and it felt refreshing and reassuring for two battle weary individuals and we hope now we will be getting somewhere.
Mr H
CLC World
5th October 2022
I would like to show my appreciation on the service provided for me which has been an excellent service.
Mr G
Diamond Resorts
30th September 2022
I found all the services that I received from ECC was excellent Steve & Sharon were always very helpful and friendly my e-mails were answered within 24 hours unless it was a weekend. I would recommend ECC to anyone with time share problems.
Mrs P
Solana Hotel
26th September 2022
Many thanks for seeing us through to a successful conclusion on our timeshare deeds. It has been a long journey with many problems all of which have been solved. We were very anxious at the start to weather you were able to help to release us from our timeshare but thankfully we are now free from the shackles of our ownership.
Mr & Mrs Y
Calypso Cay
22nd September 2022
We have been looking to find a reputable firm of lawyers to extricate ourselves from a Marriott time share in Spain. There are many firms who promise to assist us in this process but they either are unable to provide the resources needed or are in fact fictitious operators. We trust we have found the right partner to assist us, and we're impressed with their professionalism.
Mr & Mrs S
Marriott Vacation Club
19th September 2022
Steven has provided an exemplary service to release us from our timeshares. He has remained keen and professional throughout. Thank you.
Mr & Mrs C
Westgate Lakes
16th September 2022
Lovely staff very helpful explained everything clearly. Wouldn't hesitate to recommend to anyone wishing to come out of their timeshare contract.
Mrs M
CLC World
15th September 2022
ECC have been a great help and guidance for us during our dealings with Onagrup for relinquishing our Timeshare at Garden Lago which has now been achieved. Many thanks.
Mr & Mrs J
Garden Lago Holiday Club
15th September 2022
I would like to express my appreciation for all your efforts to keep this process moving. Your attitude and effort has always been sharp and timely and has delivered on the relinquishment of my timeshare interest. I would also be glad if you will pass my thanks to the other people who have been involved, such as Sharon and to those who have guided me through the earlier steps in the process.
Mr R
Hotel Savoy Vacation Club
7th September 2022
Steven has been dealing with the process of my being released from a timeshare at the Grandview in Las Vegas. His instructions have been clear and precise. I am now at the final stage of presenting final documents to relinquish my timeshare.
Mr A
Grand View Las Vegas
7th September 2022
The initial service, explanation and detail was concise and clear. Gerri took me through the process excellently and then the hand off process was smooth and clear and helped with the understanding.
Mr B
Sunset Beach Club
6th September 2022
I was totally impressed with the whole experience, from the initial chat to the conversation with Sean Frawley. The info received was invaluable so much so, I decided to proceed with a claim against Resort Properties for compensation for mis selling. The legal team is very optimistic in achieving a positive and profitable outcome. From my experience to date I would 100% recommend ECC.
Mr M
Hollywood Mirage Club
3rd September 2022
Received valuable advice and direction from Sean who was professional and clearly knowledgeable about the timeshare industry, and it's associated modus operandi. Would highly recommend ECC for their no obligation approach.
Mr S
CLC World
30th August 2022
Jayne was very pleasant and professional nothing was any trouble all questions answered, it was a pleasure doing business with the team so now I wait to see if the lawyers can bring back what the timeshare took from me thanks again to the team keep up the good work.
Mr T
Silverpoint
29th August 2022
Excellent service all aspects explained nothing to much trouble.
Mr C
Silverpoint
17th August 2022
After sadly losing my wife, I had no desire to use my timeshare in Florida and didn't know how to terminate it, after reading reviews about ECC, I nervously gave them a call, they took time and talked me through every step reassuring me they would do everything for me which they did, taking all the stress and worry away ending my timeshare contract, very happy with their services. Thank you so much.
Mr L
Westgate Lakes – Florida, USA
16th August 2022
Thanks for all your good work getting me and my wife to this point where we are free from the burden of paying ever increasing timeshare maintenance. You guys were good at keeping us informed throughout the process. Thanks again.
Mr H
Club Canaria Vista Amadores
10th August 2022
Many thanks for your help in navigating my way through disposing of my timeshare. Your Irish lilt was always reassuring, and it happened as you predicted. I am delighted to have one less thing to pay for as the price of everything is surging.
Mrs R
Diamond Resorts
10th August 2022
Rob was professional, informative, and very patient with me. Because of my scepticism and concerns about ECC being yet another scammer Rob laboured on demonstrating how ECC was a bona fide company which I confirmed during my own due diligence after my conversation with Rob. I want to thank Rob for being so patient with me as my scepticism on occasion must have raised his frustration levels, however, Rob stuck with it and politely answered all my questions allowing me time to make a decision on whether to proceed.
Mr S
CLC World
9th August 2022
I was very impressed with the simplicity of the explanation of the legal process, and it was explained to me step by step so that I could grasp everything that was being put to me and would not hesitate to recommend to any one the value of this service on offer.
Mr F
Royal Coral Bay Resort – Cyprus
5th August 2022
Although I am not across the finish line yet I would like to register my thanks to ECC for their assistance in helping me extricate myself from the Vistana Timeshare Program.
I have dealt with four people, all of whom have been polite and helpful at every turn.  My thanks to Steven especially as he has taken me through the process and made it as easy as possible.
Mr H
Starwood Vacations - Vistana Fountains and St. Augustine, Orlando, USA
26th July 2022
I would just like to thank you for all your support over the
past few months regarding my timeshare relinquishment of Diamond points. You have always been available your advice has been excellent and finally I am free of the timeshare.  Thank you once again.
Mr R
Diamond Resorts
26th July 2022
Marlene was thoroughly professional throughout the whole process. Her explanations were really clear and she was happy to answer any and all questions that arose. She made the whole process as pleasant and stress-free as possible. I have no hesitation in awarding her 5*
Mr G
Sunset Beach Club, Spain
25th July 2022
Delighted with the final outcome and this would not have been possible without Steven's input.
Mrs F
Diamond Resorts
18th July 2022
I would like to send you and especially Stephen my sincere gratitude in the process of my exit of my timeshare from Beverly Hills Heights (Excel resort Properties) Steven has kept me up to date with the process and has even helped with the content of emails.  Thanks again I am now time share free and also have no liability for any outstanding fees.
Mrs S
Beverly Hills heights, Tenerife
15th July 2022
Just wanted to say massive thank you for the service you and your company have provided me with over the last few months. You have been very professional throughout and all the advice that given me has enabled me to now be timeshare free. That now feels like a great weight has been lifted from me.  Thank you again.
Mr W
Diamond Resorts
13th July 2022
Thank you for all your assistance with terminating our time share. You and ECC got the situation taken care of quickly.  We are so relieved to be done with this process.
Mr & Mrs G
Vacation Village at Parkway, Orlando, USA
12th July 2022
With reference to ECC and particularly Steven John I would like to say that the service they provided has proven extremely successful and albeit a lengthy process they have never failed to respond to our questions and concerns regarding our time share relinquishment and have achieved the brilliant result with efficiency. Many thanks.
Mr S
Westgate Villas, Orlando, USA
6th July 2022
Ellie did a wonderful job at making me feel validated with the concerns I had and was very willing to he[p me find a solution. I'm very glad to be working with her through this process, she is a very professional and compassionate person.
Mrs T
Holiday Inn Las Vegas & Westgate Branson Woods, USA
15th June 2022
I felt at ease talking with your advisor Alby who had a very good knowledge of the law both in the UK and Spain. I also found him reassuring over my problems. There was also no demand for payment immediately as had been the case with three previous companies I've had dealings with over this issue. I felt so much better afterwards. Thank you
Mrs Y
Diamond Resorts
10th June 2022
David was very helpful, informal, and jolly which was a delight. He really knew his stuff and could sympathise with our situation.
Mr A
Diamond Resorts
10th June 2022
Just a note to say thanks for yours and Sharon's help throughout the release process.
You have kept us both very well informed throughout the process and been very courteous. Also pass on our thanks to Alex our first contact who helped with the decision-making process.
Kind Regards and best wishes for the future.
Mr B
Paradise Kings Club, Cyprus
10th June 2022
Thank you to yourself and ECC for dealing with getting myself and my mother timeshare free. It has been a long time coming and a long search to find a company that can help with my needs. Also very friendly and contactable.
Mrs G
Wimpen Club by Onagrup – Club Buena Vista, Spain
9th June 2022
Our timeshare has been a fantastic option for us as a family over nearly 30 years but we felt it was time to remove the enforced tie-in. With so many scam operations offering relinquishment, it was very reassuring to find a company with integrity that delivered exactly what they promised.
All staff I dealt with were friendly and helpful but special mention needs to go to Steven. His approach was exemplary. He was very professional and made each step in the process very clear. Replies to information provided or questions asked were very quick. He demonstrated outstanding organisation and efficiency skills that built a high level of reassurance and confidence that the relinquishment would happen quickly. Estimated conclusion of the process was anticipated at 5 or 6 months but was delivered in less than 2!
For others in a similar situation to ourselves, I would recommend both ECC and, in particular, Steven, to deliver the outcome that you want.
Mr T
Diamond Resorts
8th June 2022
Thanks a big weight off our shoulders.
Anfi
8th June 2022
So far its been an excellent service thank you.
Mr K
Oasis Lanz
6th June 2022
Jayne was absolutely lovely, very friendly and engaging and listened to us and then answered all our questions, checking out with the legal team if she needed to . She followed up our meeting by phone and email, as we are very busy, to make sure we were happy…we were!
Ms M
Marriott Vacation Club
24th May 2022
Would 100% recommend Steven & his colleagues at ECC. They got mum out of her timeshare so quickly & painlessly. From the initial start of the process to the finish you were always kept up to date with everything that was going on. Steven & his colleagues were always at the end of a phone if you needed them however small the query was or even when you dropped them an email they would get back to you ASAP. They were always happy to help you out. Such lovey people to deal with.
They took the hassle out of a what could have been a very daunting experience. If mum had known about ECC & their services all those years ago she wouldn't have hesitated to request their services. Can't but thank you all enough for all your help.
Ms A
Parque Del Sol Beach Club
23rd May 2022
Once again many thanks to Steven and yourself for services in the relinquishment of our 5 weeks of timeshare in Tenerife.
Mr & Mrs B
Royal Sunset Beach Club
20th May 2022
Thank you for all your help with the termination of our timeshare.
You are so easy to work with, and you made me feel very confident through the entire journey. Even with the time difference I knew that you were going to be in touch with me quickly and that was a relief. I would recommend you to anyone I knew that was struggling with this issue.
Mrs G
Vacation Village
16th May 2022
They explained it very well & were very helpful.
Ms P
Silverpoint & Club la Costa
4th May 2022
Experience was very good; a lot of valuable insight gained into CLC's modus operandi. Mr Worthy was pleasant and good humoured and did not really force the pace. Despite reservations beforehand we decided to "go for it" esp as CLC is now in administration and it is probably our last chance to get some financial recovery. If I have one reservation it would be the level of background noise on the ZOOM call; Surely some Sound insulation could be installed which would improve audibility and give a better sense of privacy – Just a suggestion. Overall a much better experience than expected!
Mr M
Club la Costa
3rd May 2022
A helpful and enjoyable experience with all aspects explained well. My questions and uncertainties were well and patiently answered. Felt relaxed and comfortable throughout the process. Thank you.
Mrs G
Infiniti Points
3rd May 2022
Just a quick note to say thanks for the support you have given me over the last months in what has been a very difficult exit process to navigate. I think without your expert knowledge, clear and concise guidance, solid priorities and strong follow up, we would not be as close as we now are to getting the result we wanted. Diamond do not make it easy, so we are very grateful for what you have done for us. One final point is it doesn't seem to matter what time of day or night the query is raised you are always accessible and extremely quick to respond, we appreciate it !
Mr S
Diamond Resorts
27th April 2022
Thanks again for your assistance and service coverage, in helping escalating a resolution to at least take the ownership of the false sense of urgency contract of my back.
Wyndham Vacation Club
25th April 2022
I would just like to thank all the team at ECC, because I never thought it would be possible to get any help with our situation. although it is still early days yet I now have hope of finally getting things sorted out, and from what I have seen so far with your team my confidence is growing stronger.
Club la Costa
21st April 2022
No pressure, very helpful, answered all our questions, could not ask for more helpful people, so so pleased that you we have spoken to ECC,
Diamond Resorts
13th April 2022
I was introduced to ECC/M1 Legal by my sister. As joint members with Diamond Resorts for 16 years, the last few of which we experienced increasing levels of dissatisfaction with management fees and lack of availability but were at a loss as to how to change the situation. My sister initially made contact and suggested we investigate the services on offer. Whilst somewhat sceptical I agreed and we agreed to a meeting with an account manager, Alexander Roberts. Alex spend considerable time outlining the options available and were ECC/M1 could be of service to us. I felt that all the information provided was presented in an extremely professional, sympathetic and understanding manner resulting in agreeing for them to act on our behalf. Whilst it is still early days I feel very positive that we will have a successful outcome.
Mr D
Diamond Resorts
7th April 2022
Very professional and friendly customer service.
Mr G
Monte Castillo Beach Club
7th April 2022
We no longer need to worry about paying the annual maintenance charges but also freeing us from a contract that could even have been forced on our inheritors.
Mrs P
Vacation Village at Bonaventure
3rd April 2022
Thank you very much for the invaluable help, guidance and advice you have given my wife and me over the last two years as we went through the process of relinquishing our time share ownership in Royal Holiday. It is a great relief that we have finally managed to relinquish our commitment and bring things to a successful conclusion.
Mr & Mrs N
Royal Holidays
1st April 2022
We really are delighted at the outcome – so thank you to Steven for his expertise in resolving what has been a difficult situation for us both so quickly. I did realise that both he and the company had a lot of experience dealing with timeshare issues on behalf of clients (and Steven reiterated this during our conversations) but our situation with La Manga is less common, so it's a really great outcome.
Mrs B
The Peninsular Club/La Manga
1st April 2022
Lee was amazing, he explained everything perfectly and I understood Everything. The information was clear & precise.
Mrs R
Club la Costa
29th March 2022
Robert was friendly, polite and explained everything in a way that we could understand. He answered our questions and gave us time to digest the information he provided. I would recommend ECC to any one who are interested in getting out of there timeshare, or who want any advice.
Ms D
Club la Costa
28th March 2022
Had a good experience with Philip James he explained everything in detail. Philip was very professional and made me feel ok about what I was getting myself into. Although I didn't have much in the way of paperwork, he explained how they can request the paperwork from the resort I signed up with.
Mr G
Club la Costa
28th March 2022
We were introduced to ECC via an advert in the Mail on Sunday and via and advert on the radio. My wife Catherine and I had been becoming increasingly frustrated and angry that the significant investment we had made for a timeshare at Anfi Puerto had proven to be a huge mistake and we could not see a way out of paying fees forever for timeshare we could never use. I had texted ECC and they came back to me straight away. We organised a meeting on zoom and we met with senior account manager Alby West. I must admit at the beginning it felt like a sales presentation, showing us the website and videos to reinforce why we should work with ECC and M1, however, we soon realised the reinforcement was there to reassure us that ECC and M1 were genuine and that they could really help us with our issues. Alby ran us through discovery (information from us) which was eye-opening as it answered many of issues we were facing and from this Alby was clear that ECC could help us. Alby then spent time clearly running through the process and even though we had personal issues to deal with in the call, Alby was superb at allowing us time to sort things out, so we had all the information we needed to decide moving forward with the claim. The paperwork was very straightforward, and Alby and his colleague Holly were excellent at ensuring we had, and fully understood, all the information we needed. Obviously, we are at a very early stage of our claim however if like us you were mis sold a timeshare then please speak to ECC as they can and will help you.
Mr H
Anfi
26th March 2022
We had found ourselves in a bad situation due to unscrupulous and dishonest behavior of a scammer. Looking for help we discovered ECC. We have found ECC and in particular Robert to be friendly, considerate and extremely generous with their time, effort and knowledge. We feel now to be on the right track and have every confidence in the efforts that ECC have and will make on our behalf.
Mr & Mrs H
Diamond Resorts
22nd March 2022
Phillip James was very understanding of my stress at having been scammed. He was very professional in explaining how this could be addressed and how it was possible to get legal termination of my membership of a timeshare company. He also explained how compensation could be claimed for the timeshare agreements illegally sold to us. I am very grateful for his help and for putting my mind at ease.
Mrs G
Diamond Resorts
11th March 2022
Thank you for your quick and courteous response as always. It's good to know we can contact you whenever we have a question knowing your always happy to help.
Mrs G
Berkshire Mountain Lodge
11th March 2022
I have just finished my first client consultation with Robert. He was welcoming and knowledgeable about my Timeshare Membership. He has put my mind at ease. Knowing, after years of carrying around a 'Timeshare Black Cloud', that there may finally be light at the end, of what has been a very gloomy tunnel! Thank you, Robert, for providing such passionate and attentive guidance and advice.
Mrs B
Club la Costa
8th March 2022
Thank you very much for all your hard work and support you and your staff have given us over the last few months in the cancellation of our timeshare. We could not have done it without you. Every time we had a query you responded very quickly and was always there to answer our questions. You made it very easy for us and what was a headache for us you kindly guided us through the process and made a bad situation very easy. You and your staff were always polite, friendly and knowledgeable about the situation we were in. Thank you, once again.
Mr & Mrs W
Royal Reserve Safari (Africa)
7th March 2022
We literally couldn't believe it when we received an email from Diamond stating that they would terminate out points, I would advise anybody wanting to terminate their timeshare points to contact ECC immediately.
Mr S
Diamond Resorts
17th February 2022
We have been hesitant for about 2 years or more with this company but still had the stress of keeping my timeshare [which we were told not timeshare but an investment not|] that was costing a fortune paying for a service that was not fit for purpose. None of the things promised by Club la Costa was not what they said it was, Ricky our senior account manager has been so patient with us all this time whilst we were unsure of what to do should we reinvest in yet another company to get out of our contract. Well today we have signed with ECC and wow feel like a massive weight has been lifted. They are all so professional and have explained everything to us very transparent and believe me I have driven them crazy with a multitude of questions. checking reviews about this company checking backgrounds of this company and as I said this has been over at least 2 years so we didn't sign on a whim but today we wish we had done it sooner but onwards and upwards looking forward to seeing the light at the end of the tunnel. Many thanks to all the staff.
Mrs N
Club la Costa
16th February 2022
After contacting the Timeshare Consumers Association for advice on a Timeshare Relinquishment I was advised to contact ECC, they set up a zoom meeting for me there and then. My wife and i were then contacted by Ellie Wilson via zoom. Ellie listened to our concerns and then explained what ECC would be able to do to resolve our situation. We were happy to accept her offer and feel relieved that we have put this issue in the hands of ECC. At no time did we feel under any pressure to commit to the offer, and it was presented by Ellie in a professional courteous and friendly manner… We would not hesitate to recommend ECC to anyone with similar problems to ours.
Mr S
Madeira Regency Palace
10th February 2022
We cannot tell you how relieved we are that it is over and we can get back to normal living again. We both wish you well. Carry on the excellent work
Mr R
Heritage Resorts
8th February 2022
I have to admit that we were concerned that this would drag on for months and then not be resolved, but you were as good as your word and I'm so glad that we put our trust in you and your company.
Mr K
Los Claveles
28th January 2022
We want to thank the ECC for keeping us up to date with the progress they were making and for the final result being the relinquishment of our ownership of The Lodge with Mcdonalds.
Mr L
Macdonald Resorts - Lochanhully
27th January 2022
I would like to say thanks for your help during this process – all communication has been timely, and Professional & I must mention I have been impressed with your "straight to the point" manner in our conversations and in your email instructions.
Thanks again ECC
Mr W
Grand View Las Vegas
26th January 2022
Advice was always brief, concise, to the point and effective
Mr C
Resort Solutions
20th January 2022
We wish to record the excellent way your company has already dealt with the relinquishment of our 3 weeks at The Harbour Club and have nearly done the same with our 2 weeks at The Royal Sunset Beach Club. We particularly wish to thank Steven John for the work he has put in on our behalf. He has been very prompt in dealing with our queries and coming up with solutions in the more difficult position with Diamond Resorts where we were unable to produce membership forms.
Once again, thank you for your continuing services, Best wishes to you all.
Mr & Mrs B
Harbour Club Tenerife & Royal Sunset Beach
19th January 2022
This is a very belated letter to thank everyone at ECC for working so hard to help us with our claim which ended with a settlement in our favour. We appreciated Ruby's patience and cheerfulness during the many phone calls which we made to her. Thanks also to Jorge for his hard work in sorting out the legal aspects of our claim.
Mr & Mrs H
Club Paradiso
18th January 2022
Liam was so good at explaining how it all works We would advise anyone wanting to sort out their time share to contact ECC
Mr F
Diamond Resorts
16th January 2022
On our behalf your advice and guidance helped us obtain the result we trusted ECC to obtain and within 6 months to get us out of our Timeshare Contract with Vacation Village in Kissimmee Florida.
To the end Daily Management Inc made matters problematical for us by issuing a maintenance fee demand for $1,097 for 2022 and yet filed the documents on 30th December 2021 in the Osceola County to gain maximum taxation effect in the knowledge that we had notified them of the our wish to be released from Ownership.
Throughout the Covid Pandemic when we could not travel to the USA, the Vacation Village Owners Association refused to offer any reduction in the advance payment of 2 years fees or, given our age and circumstances, we now have peace of mind with our Estate planning.
Best wishes
Mr & Mrs P
Vacation Village Florida
14th January 2022
Thank you for all your help and professionalism in assisting us with getting rid of our timeshare. You have always been very prompt in your response to any query and clear and succinct with instructions.
Mrs B
Vacation Village at Parkway
14th January 2022
Thank you so very much for arranging the setting up and completion of the termination of our timeshare with Marriott Hotels. You and ECC have been excellent in talking us through the many complex and what might have been without your help, a very stressful situation. I don't think we could have done it without you. We will certainly recommend the very thorough and diligent way you and ECC have helped resolve our problem with divesting our timeshare. Thank you so much
Mr & Mrs E
Marriott Vacation Club
12th January 2022
Being one of the many hundreds of time share owners trying to cancel my membership with Diamond International and continually failing you can imagine how sceptical I was having lost large amounts of money to bogus companies and solicitors when I was recommended to ECC. After going through the various online meetings I was assigned to Steven and despite having the odd panic never doubted your commitment to get my wife and I out of our timeshare agreement. You kept us informed at all times on what was happening, had office staff that were easy to contact when you were busy and never left us feeling we were again being ripped off. The ownership cancellation email came through just as you anticipated infact, I happened to be in the local hospital with my wife when I read the email on my phone and couldn`t resist a small whop of delight which caused a few people to laugh.
Thank you so much for your help, perseverance, honesty and understanding in sorting the cancellation and I can only apologize if I came across negative when we first talked. Wishing you all the best, thank you once more.
Mr F
Diamond Resorts
8th January 2022
My husband and I were very pleased with the help and advice given to us by your representative Steven. He was very helpful and patient with the information and instructions that was required for the processing and completion of documents that was needed for the job at hand. He was always pleasant and professional at all times during our calls and emails.
Mr & Mrs M
Bahia Principe Privilege Club
5th January 2022
My husband and I were very pleased with the help and advice given to us by your representative Steven. He was very helpful and patient with the information and instructions that was required for the processing and completion of documents that was needed for the job at hand. He was always pleasant and professional at all times during our calls and emails.
Mr & Mrs M
Bahia Principe Privilege Club
5th January 2022
I had lost all faith in getting shot of my timeshare, everyone I went to for advice wouldn't touch it with a barge Pole. One of the representatives who could not of been any more helpful. I would highly recommend this company even if just for support and giving advice on what's the best thing to do.
Mrs K
Club la Costa World
21st December 2021
Very thorough, very professional and very friendly. Would highly recommend the company to others
Miss H
Diamond Resorts
15th December 2021
Since employing ECC to complete our removal from our Timeshare Nightmare Steven has driven the procedure in a most professional manner. He has always pushed both my wife and I to obtain the required information to ensure this procedure was both successful and as painless as possible.
This now appears to be in its final phase and would like to thank Steven for all his efforts in achieving this with minimal fuss.
Thanks again and I will no doubt pass on your details to anyone else requiring your most professional services.
Mr N
Diamond Resorts
14th December 2021
My wife and I would like to say thanks to you for all your assistance in dealing with the relinquishment of our timeshare holdings at Diamond and Kingfisher resorts. With our age, health and Covid it was becoming increasingly difficult to travel as we have in the past.
The financial burden of increasing annual maintenance fees now a thing of the past means we can relax in our retirement without worrying for the future.
Thank you ECC for your guidance in all matters.
Mr & Mrs P
Diamond Resorts
13th December 2021
A professional service received with supportive advice given to help reach a successful conclusion to resolving an ongoing timeshare situation. Contact is great and expertise from Senior Account Manager in this area is most reassuring.
Mrs C
Westgate Lakes
26th November 2021
A company that does what it says it can.
Mr G
Diamond Resorts
24th November 2021
So professional, explained everything step by step, made it very easy for me to understand, so nice to deal with a company that cares about you and not your money. Thank you so much.
Mr L
Westgate, Florida
18th November 2021
I would like to take the opportunity to thank you and your team for the speedy way you all handled my account. I have just received confirmation from El Marquess to let me know my villas have now been relinquished. Thank you so much for your efficient and fast work on this and I would be more than happy to recommend you to others who were in my position.
Mr F
El Marques
12th November 2021
Many thanks for your help it's been a pleasure dealing with you and the company.
Mr B
Aruba Phoenix Beach Resort
11th November 2021
Thank you for the successful outcome of the relinquishment of the timeshare.
Mrs M
Compass Club
1st November 2021
Thank you for overseeing our application to relinquish our Phuket week. It is good to be rid of it.
Mr S
Marriott Vacation Club
23rd October 2021
Thank you Steven for all your help and patience talking me through everything
Mrs E
Marriott Vacation Club
20th October 2021
Very grateful to Jack for his thorough overview, explanations and advice Restored our faith in the process Thankyou
Mrs F
Club la Costa
18th October 2021
We would like to say a very big thank you, to Sharon and Steven for the way they help use to get rid of our timeshare With no hassle at any time.
Mr W
11th October 2021
Thanks for all your help through this complicated process. I wouldn't have got it done as quickly without your help and your timely prompts, via e-mail. You were both great, thanks again.
Mr W
Vistana
7th October 2021
Thank you for your assistance in dealing with the relinquishment of my timeshares. It's a big weight of mine and my wife's back now, not having to pay for something we no longer need.
Mr & Mrs G
Diamond Resorts
6th October 2021
I would like to say it has been a pleasure working with you and as promised you have successfully rid us of the timeshare. A real weight of our minds and lives.
Mrs S
Marriott Grand Chateau
2nd October 2021
I had already done some research about how to dispose of 4 weeks of timeshare burden. Jayne's assessment of my needs and possible outcome matched the conclusions I had made. The assessment was very thorough and Jayne's personalised approach was both very professional and personally tailored.
Mrs L
Fairways Club
30th September 2021
Thank you for your speedy service fast, efficient and professional
Mr M
Marriott's Village d'lle de France
29th September 2021
I would like to say how good Steven and the rest of the Team deal with any problems
Mr W
Palm Oasis Resort
28th September 2021
Thanks for coming back so quickly on this, it's reassuring to know that you always have the customers best interests at heart
Mr K
Diamond Resorts USA
27th September 2021
We would strongly recommend others in the same situation we found ourselves in to contact ECC-EU.com
Mr S
Diamond Resorts
21st September 2021
We have been more than amazed that we have had a successful outcome! Thanks for all your efforts on our behalf.
Mr S
Loch Rannoch Highland Club
21st September 2021
We continue to appreciate your ongoing support during what has been a very difficult 2 years for our selves and 14 months with the support of yourself and the team. The guidance you have been able to constantly provide, and assurance that while the process may be slow the outcome would be achievable has been appreciated.
Mrs S
Marriott Vacation Club
18th September 2021
We are happy with the final outcome and the way ECC guided us through the process and I would recommend them to anyone else in a similar position. I would like to say a few more words about Steven as he was the only one out of all the contacts whom we had more communication with. He was very prompt in replying to questions and worded his communication in a clear and unambiguous way. He was an ally in what appeared to the uninitiated a very confusing and daunting scenario. I'm sure we would not have concluded our quest without his clearly experienced input and support.
Mr & Mrs R
Diamond Resorts
15th September 2021
Just to say thanks for the excellent service you and your company has provided in exiting my timeshare. Your instructions were very clear and your made it stress free. The company has an excellent system to pay the fees. I would like to give thanks to the whole team, from first contact to yourself.
Mr C
Oasis Lakes
15th September 2021
Many thanks for your help in this matter. I am very appreciative of how you have conducted things, in particular, achieving the result within the time frame you set out initially. All at ECC have performed absolutely in line with the indications we were given during our initial and subsequent discussions with the various members of staff involved.
Mr B
Diamond Resorts
14th September 2021
So far dealing with ECC has been a pleasure.Everything has been fully explained in simple terms and every member of staff has been totally professional and very friendly.
Mr M
Club la Costa
8th September 2021
Thank you for all you and your colleagues have done.
Mr S
Diversified
8th September 2021
I have now received my authorised Release Document from Festiva relinquishing our ownership of the timeshare in Vacation Villas. I am grateful for your help in securing this. This Timeshare has been an expensive and worthless investment for us. Never again
Mr N
Vacation Villas Fantasy World, Florida
2nd September 2021
Totally professional and knowledgeable about the legal aspects of disposing of unwanted timeshare contracts. A refreshing change!
Mrs P
Es Puerto, Ibiza
10th August 2021
I'm absolutely delighted to start a legal proceedings against CLC via ECC who are truly very professional and experienced re timeshare disputes. Thank you ECC to take my case on.
Mr N
Club la Costa
5th August 2021
A huge thank you to Steven for making this experience so easy and in such a short period of time For those who are sceptical about using this company, relax, you're in excellent hands Best decision made, been talking about it for ages.
Mrs G
Royal Goan Beach Club, India
4th August 2021
Thank you for your help in achieving that. We're glad to be rid of it, at last – and without having to pay for the maintenance fees.
Mr F
Pestana Madeira Beach Club
3rd August 2021
Although the process took much longer than expected, it was completed successfully, and Steven himself was helpful and informative throughout, offering us timely advice as appropriate.
Mr B
Diamond Resorts
30th July 2021
Excellent service. Everything went through very quickly and was explained very well and simply. I am very impressed with the contact I had with both Alice and Jay. Very professional
Mrs C
Club la Costa
23rd July 2021
I would like to extend my thanks to ECC for dealing with my relinquishment in such a quick and professional manner. The in perpetuity clause in my escritura was something that until recently I had not known about and caused me many sleepless nights as I had no desire to pass this financial burden down to my children.
The constant increase in maintenance fees was like a noose around my neck and to be finally rid is such a relief, yes it has cost me to part company with it but it is definitely worth it as time shares are so outdated and costly!
In this day and age there are many companies who profess to be able to do what ECC have done for me but you can trust these guys to get the job done and it was effortless!
Mr. C
Wimpen Sueno Azul
19th July 2021
I would like to say how easy it has been dealing with you, and how to deal with Palm Oasis. As a company, every person has been very helpful and know what they are doing.
Mr. W
Palm Oasis
15th July 2021
Just to say a HUGE 'thank you' for all Your kind and helpful advice and assistance, Steven did a wonderful job and got us freed from Diamond Resorts
Mr. & Mrs. C
Diamond Resorts
9th June 2021
I Just received confirmation from El Marques Resort of the cancellation of my Timeshare Weeks. Thank you for dealing with this in a most efficient and professional manner. It has taken a big burden off my shoulders.
Mr. H
El Marques Resort
9th June 2021
My wife and I would like to thank you and your team for getting these 2 properties transferred and completed as you agreed and in record time. The transactions and paperwork has been handled by you without any complications and a lot smoother than we had been lead to believe would be the case. Thank you again and we would be happy to recommend your services to other users.
Mr. B
Sheraton Vistana springs Resort & Paimetto Myrtle Beach USA
9th June 2021
Thanks for your diligent work in getting this completed for us so efficiently, its most appreciated.
Mr L
The Regency Club
28th May 2021
I just wanted to say that Steven has been a great help in advising me as to what needed to be done to relinquish our Timeshare in Florida. His emails are precise and to the point directing me how to deal with the American company responsible for the relinquishment. Subject to no hiccups in the USA this will hopefully be completed very shortly.
Mrs M
Buena Vista Florida USA
28th May 2021
Yesterday, by email I received a confirmation letter from Diamond to say that our ownership has now been foreclosed and our rights of ownership have ceased. Also we no longer have any responsibility for management charges for the two weeks that we owned.
I would very much like to thank Steven for his hard work and advice throughout the last month and in achieving our goal of relinquishment. My wife and I are delighted to have been released from this timeshare contract. Many thanks Steven!!
Mr P
Diamond Resorts
20th May 2021
Steven was extremely knowledgeable and told us exactly how the process would work when surrendering my points with Diamond Resorts and word for word, what he said happened. Very quick process with a very satisfactory outcome.
Ms. P
Diamond Resorts
19th May 2021
We are very happy with the support we received from you in helping us to relinquish our ownership with Marriott in Phuket. We thought that we would have a battle on our hands, but you proved that the process was quite straightforward and helped us to relieve ourselves of this financial burden. Thanks once again.
Mr. E
Marriott Vacation Club Thailand
19th May 2021
Just a few words to record my satisfaction with the service you provided in being able to terminate the agreement entered into with Hilton Grand Vacations. I had originally engaged Sarah Waddington Solicitors to do this but after about five years of doing little and not achieving the objective, I agreed to take up your promise to get me out of the HGV agreement in three months.
Thankfully you did achieve the objective in three months and I was very grateful. I therefore recommend your service to anyone with a similar problem.
Mr. Y
Hilton Grand Vacations USA
19th May 2021
To everyone at ECC and Steven, thank you very much for your impressive relinquishment of our timeshare in the UK and the USA. I have been amazed at the speed, communication in relieving of the persistent worry paying maintenance fees. I would recommend them to anyone in the same position as us. Use ECC, I found out about them via a Radio 4 interview for the BBC online.
Ms. West
Seasons UK and Westgate USA
18th May 2021
I have to say I was nervous, and slightly perturbed at being walked around the office, virtually, and meeting other members of the team. I realise from my own due diligence why ECC are so transparent and go to great lengths to ensure an informed service given the bad press out by the timeshare industry due to the threat your organisation is to them. I am aware there are so many scammer organisations out there and was frightened to commit and spend more money pursuing a claim when I had already lost enough on purchasing a timeshare with CLC which had been the worst value for money ever and had already been robbed. However, Jack was very good, providing me with so much inside information on how I had been mis-sold and how ECC could help me.
Ms. M
Club la Costa
12th May 2021
I am writing to let you know that we have today received formal confirmation that our Diamond membership has been terminated. THANK YOU!
Mr P
Diamond Resorts
12th May 2021
Thank you for all your help in this matter, it is a great relief to know we no longer have any ties to Seasons Holidays.  ECC, Jason and you have been very helpful in getting our time share relinquished.
Mrs B
Seasons Holidays
11th May 2021
Thank you for all your help through this arduous process. You kept us informed via timely emails and telephone calls throughout out the whole journey.
Mr N
Vacation Villas Fantasy World 2 (Florida)
10th May 2021
Thank you very much for the confirmation of the termination of our contract with Heritage Resorts which we have received from May Howard of Heritage International. We would like to thank ECC and you personally for the attention you have given this matter and the professional way it has been handled.  The timescale that was suggested to us for completion was adhered to and all communications and queries have been responded to with no delay. We would have no hesitation in recommending the services of you and ECC to any third party if necessary.
We have to admit to initially being a little sceptical, having been approached a number of times previously by firms wanting to help us terminate our contract and having fallen by the wayside, but as it has transpired our fears were groundless.
Mrs T
Heritage Resorts
6th May 2021
My wife and I are totally delighted to hear that we are now free of the contract with Diamond Resorts. The entire customer journey with ECC was seamless from start to finish and our team were highly professional and very polite in how they deal with us. We have been in this contract for over 30 years and had no idea that it had some unenforceable terms within it. We are deeply relieved and can now move on and go on holiday with whoever we choose. We have no hesitation in recommending your services to others. Our special thanks go to Steven John who has produced the goods just like he said he would.
Mr & Mrs B
Diamond Resorts
6th May 2021
Robert was very professional. He explained the whole process and really put our minds at ease. He took his time to make sure we understood everything. He is an asset to the company.
Mr A
Club la Costa
30th April 2021
The overall experience with Mr Clark was extremely helpful. He went to great pains to explain the claims process and was extra helpful when I could not provide any original documentation which I explained that had previously been supplied to so-called lawyers who had promised to reclaim my payments in the Spanish courts – all of which I now know was fraudulent. I am satisfied that I am now dealing with a genuine company that can make a claim for me in a Spanish court and rid me of my timeshare for good!
Mrs N
Club la Costa
26th April 2021
Ellie Wilson was helpful, friendly and knowledgeable and the whole meeting gave us great confidence that we were dealing with a company who would l ook afte r us and achieve a successful outcome. We would rate our experience as 5* and since then have amazingly had dealings with three other people, only three days later. We know we have at last found 'proper' people who will not be out to scam us at the first opportunity. Thank you.
Mrs T
Diamond Resorts & La Pinta
20th April 2021
I found ECC through Google. They have been extremely helpful and clear in explanation. giving us time to ask question and clarify anything we were uncertain about. They confirmed that we have a claim against CLC WORLD for miss selling to us. So far ECC have done everything they said they would do. We feel confident that the process of our claim against CLC World will be resolved. We see no reason not to highly recommend ECC to other people who like us left trapped into a fractional shares, which we were told would be a part ownership of property which was explained and turned out to be untrue. Can't say how much we are relieved to finally get some help to resolve the fractional share.
Ms. C
Club la Costa
16th April 2021
Jack was very clear, personable and professional. We feel incredibly relieved to have begun the registration process for our claim and we are sure that Jack can be completely relied upon to steer us through the claim period.
Mr & Mrs D
Club la Costa
8th April 2021
Thank you for your assistance with this matter it will be such a relief to escape from this dreadful organisation Diamond Resorts. On the other hand, I would be prepared to recommend ECC.
Mr & Mrs M
Diamond Resorts
29th March 2021
The adviser Johnathan was very helpful and explained everything really well, I would recommend anyone in the same situation to use this company.
Mrs L
Sandos Caracol Eco Resort
26th March 2021
All aspects of the procedure were fully explained in a friendly, easy to follow manner. Ongoing assistance is offered, with an easy to follow tracking system also offered, which enables a client to follow the case through to final stage.
Mrs T
RCI
26th March 2021
Philip was extremely knowledgeable and patient he answered all our questions and was empathised with us without making us feel like idiots for being in a situation that we should have known better. He has kept us informed and clarified each step we will need to take.
Mrs T
Club la Costa
25th March 2021
Jack presented as very friendly but professional in manner. He gave good information which was clear and understandable and made me feel assured that the service provided would be reliable. He did not pressure me when I needed to take time out to discuss issues with members of my family to ensure that I would be committed to the legal process which lay ahead. The team dealt with my claim in a timely manner and were able to process it quickly with someone who is not particularly tech savvy. I would recommend Jack and his team to anyone who needs support in dealing with Timeshare claims.
Mr L
Anfi
25th March 2021
Very smooth and professional to date I am very happy with the progress made.
Mr W
Club la Costa
18th March 2021
Dear Steven – we just wish to convey our gratitude and thanks for your professional and prompt service in helping us to relinquish our time share ownership. We thought that there was no way out of this arrangement, but you have showed us that there is a way out, which we have followed, and are just waiting for matters to be finalised once and for all. Thanks once again,
Mr & Mrs E
Marriott Vacation Club
13th March 2021
Very clear plain language was used, with no pressure, but very well organised to achieve the best potential outcome.
Mrs W
La Pinta
12th March 2021
Very knowledgeable and friendly I was able to sleep for the first time in ages!
Mrs B
Club la Costa
5th March 2021
Sean was very clear and concise in his explanation of how the company worked, the lawyers it worked with and how the relinquishment of our time share in the US would proceed.
Mrs M
Buenas Vista – Florida
5th March 2021
We contacted ECC as we are thoroughly disillusioned with CLC. Not meeting the promises we were given and everything we tried to book was unavailable. Jack was very helpful, answering our questions and giving us hope our timeshare experience will soon be behind us.
Mr C
Club la Costa
23rd February 2021
ECC are very professional, helpful and thorough. Very quick at responding to queries.
Mrs R
Club la Costa
21st February 2021
The senior account manager was very pleasant and professional throughout, he made an honest assessment of our ownership with regard to ECC being able to assist with a termination and award of possible compensation. He clearly explained how both EEC and ourselves would both have to commit financially with the various options open to us, however he also explained the process and previous successful awards that gave us the confidence to make the commitment to proceed.
Mr W
Diamond Resorts
20th February 2021
I have been looking to get out of my timeshare for a while. ECC phoned at the right time. I feel. Confident I will get my money back. Thank you so much for helping to take a big weight off my shoulders.
Mrs W
Anfi Group
16th February 2021
Our senior account manager Ricky was very helpful and knowledgeable, I was shown a lot of things I did not know and it opened my eyes I am actually really grateful ECC would even take my case on.
Mr J
Anfi Group
6th February 2021
The meeting was well organised and the representative had quite good knowledge on timeshare issue. Discussion on our queries and took us through on how the ECC solicitors will handle it when they proceed with the legal proceedings . After the initial meeting this have left us with clear mind and looking forward to succeed in our timeshare case.
Mrs G
Club la Costa
30th January 2021
Thank you for your help in my process. Thank you for the patience, kindness and honesty during all the contacts. Hope we can resolve this in a good will and with a good resolution for everybody. Thank you for the professionalism of Miss Tessa, Mr. Gregory , Mr. Troy and Dr. Victor Serrano. God bless you all. Yours sincerely, Olivia Alves
Mrs A
Club la Costa
30th January 2021
When we spoke to Rob for the second time he was able to put us at ease about our concerns and convince us, with no pressure, that we had a good case against the time share company. We feel confident that pursuing the claim is the right thing to do.
Mr H
Ona Group
29th January 2021
Phillip gave us straight forward, easy to understand and more importantly honest advice.  We are very grateful for all the time spent patiently explaining things and answering all our questions.
Mrs W
Seasons
28th January 2021
I forward the confirmation document for the successful surrender of my Paris week with thanks to Stephen for his great help in this matter.
Mr B
Marriott Vacation Club Paris
25th January 2021
We have had 2 really bad experiences with trying to claim on CLC, however ECC then found us and I think this time we may have found the correct company to trust this time. Everyone is so professional and the solicitors are easy to talk to. I am so hope full that this time we can finally get rid of CLC out of our lives.
Mrs S
Club la Costa World
25th January 2021
He was very professional. He listened to what our complaint was, asked necessary questions to draw out more points/facts in order for him to understand our problem better. He lingered, explained what the Spanish law says about timeshare. He invited in other work colleagues and showed us the offices in both UK and Spain to prove to us M1 is a genuine company. He took the interest in reading some of contents of our contract documents to establish flaws. He was cheerful and calm.
Mr C
Club la Costa World
21st January 2021
I would highly recommend using ECC to expertly take you through any timeshare claim. Knowledgeable, friendly and understanding team of professionals who made it all easy and stress free.
Mrs H
Diamond Resorts
20th January 2021
We did not know where to start, Philip took us through everything and made the whole process easy for us to understand.
Mrs C
Fairways Club
13th January 2021
Jack spoke for nearly two hours and explained to me the whole works. I am happy for you to go forward as I have not been very happy with the Marriott's behaviour towards their owners. I am keeping my fingers crossed that all goes well and look forward to any further information. I have sent to you today all paperwork that I think will be relevant as requested.
Mrs H
Marriott Vacation Club
11th January 2021
I had been contacted by Timeshare Advice Centre a number of times in the past about the potential that I had been miss sold timeshare products by Club La Costa. Due COVID -19 and being made redundant from a highly paid consultancy contract for over 6months it made me re-evaluate all my financial outgoings and one of them being CLC Management Fees / loans. I use to say that if you can afford the fees then it doesn't seem expensive but once that scenario changes the fees and loans seem like they are now strangling me due to the fact that my salary is now thousands of pounds less than it was. I engaged with ECC / M1 legal and was dealt with by senior account manager Rob Salmon who has taken me through the process of what needs to happen with timescales/costs/returns/possible outcomes/who does what/where and when. I am at the very start of this process but feel supported by EEC / M1 Legal.
Mr C
Club la Costa World
11th January 2021
We found our dealings with the company very informative and sound advice was given. We were struggling with not knowing what we could do. We were advised very politely and very informatively as to what options were open to us. We then decided to take their advice.
Mr & Mrs R
Parque Del Sol Beach Club
23rd December 2020
My wife and I were quite apprehensive making contact with the company, we did read other reviews before hand. From the start we were very impressed with the help and the professionalism. Both of us being in our seventies we found them to be very patient and helpful with new technology, like Zoom. We both would recommend this service
Mr W
Anfi
22nd December 2020
Following consultations with the Timeshare Advice Center regarding our initial start with which we had concerns, they recommended and personally introduced us to M1 Legal. We explained our concern regarding the initial start which M1 fortunately highlighted was within the previous start 14 day "cooling off period", this legal feature had not previously been mentioned, so permitted an easy contract cancellation. We understood that the one of the M1 Legal teams had previous experience associated with our timeshare company having obtained successful prior judgements for clients. This we found most encouraging. We would appreciate the opportunity to submit our feedback on the completion of our problem.
Mr D
Azure
4th December 2020
I entered negotiations with ECC with some trepidation. When you have been scammed or people have attempted to scam you then you are wary of anybody with links to the timeshare industry. Rob was very informative and helped put my mind at ease. What further helped was the fact that I would be using a local notary to do my Power of Attorney, which gave me more confidence. Everyone I have dealt with has been really helpful and friendly. I now await the courts decision!
Mrs W
Heritage Resorts
1st December 2020
Helpful and constructive advice from start to finish. A special thanks to Steven for his reassurance  and guidance.
Mrs W
Diamond Resorts
28th November 2020
Our initial contact with the company was via e-mail, phone and a Zoom video call. All the company's agents were courteous, professional and well informed and they exuded justifiable confidence, which my wife and I found reassuring. We have just embarked upon what will be a lengthy journey that will hopefully conclude with a positive outcome for us and them. Our initial impressions are extremely favourable and we believe our confidence in them is well placed.
Mr W
Club la Costa World
26th November 2020
Thank you all for your efficiency so far and doing what you have said you will do.
Mr D
Belle Plagne Ski Resort
25th November 2020
Although I do not usually take 'cold calls' in this case I am pleased that I did. Ricky explained everything slowly (needed to for a 77 year old!!), even introduced me to Zoom and took me through everything at my pace. I have tried to get my time share off my hands for the passed five years all to no avail….plus a cost! I now feel as though there is a fair chance that there is light at the end of the tunnel. I was surprised how much I had to pay up front, but in the long term I should gain….only time will tell. Many thanks Ricky, plus all the 'crew'…..Looking forward to the end product!.
Mr G
Hilton Portugal
18th November 2020
I was contacted by a Zoom meeting(first Time for me) everything was made very easy and explained to me in detail the procedures for going forward with my claim against CLC World. Contact made by email to request all paper work etc. Very pleased so far with the services provided from your Jack Dawson and team.
Mr S
Club la Costa World
16th November 2020
Having done some research ECC appeared to be the most professional and successful organisation dealing with Timeshare issues. We had an introductory session to see whether we had a potential case and were pleased with the clarity and professionalism of our advisor Scott. The follow up has also been swift and professional. We feel like we made a good choice for our representative.
Mrs B
Heritage Resorts
13th November 2020
Scott explained the whole process very well. He was knowledgeable in the process and procedures and gave reassurance throughout. He also explained the involvement with M1Legal and how everything would proceed. I look forward to a successful outcome.
Mr M
MGM Infiniti
12th November 2020
Mr James was very patient and clear with his explanations and tried very hard to erase the previous bad experiences we have had when trying to cancel further years of timeshare ownership. As we are both retired and in our late seventies these timeshares have become a millstone round our necks as no family members are in a position financially to take over this expense. We are putting our faith in Mr James however that this will all be resolved soon.
Mrs D
Miraflores
6th November 2020
I didn't feel pressurised to do it and was given advice on the best option to take. Also understand it costs quite a lot to exit my timeshare but in the long run its better than paying out every year and not being able to book anywhere.
Mrs D
Pueblo Evita
4th November 2020
Very professional yet friendly service has been provided. Steve contacted me when it was convenient for me to speak and explained all aspects of the process clearly so very easy to understand. No pressure to use the company, which was key in my choice to use ECC. Everyone has been so helpful and nothing is too much trouble. Highly recommend 🙂
Mrs W
Anfi Beach Club
29th October 2020
Rob was very happy to help guide us through the process and very informative about the ECC company
Mr H
Anfi Beach Club
23rd October 2020
Scott was very professional, knowledgable and friendly. It was slightly overwhelming as he was explaining all the options, he did not rush us to make a decision. From reading the recent emails about people trying to terminate their Timeshare contracts ECC were far and away the most genuine and successful. Hopefully our claim will be successful too.
Mr R
Crown Resorts
22nd October 2020
I could not have asked for anything more. Precise and in-depth consultation everything explained in detail. A very friendly and also professional approach and made sure I understood everything step by step through the introduction process. If I was unsure at first I soon realised that I needn't have been. There was no hard sell, it was a very professional from start to finish. So glad I decided to go this route.
Mrs S
Club la Costa World
17th October 2020
We were happy with how Mr Dawson discussed the processes involved in making our claim, and his assistance in initiating it. Thus far the process has been very prompt indeed.
Mr H
Marriott Vacation Club
15th October 2020
Very pleased, so far, with the help and advice given by Scott at ECC. He was very professional, helpful and possessed a wealth of knowledge regarding timeshare. Hope the rest of our journey is as smooth. Would definitely recommend based on our experience.
Mr G
Marriott Vacation Club
14th October 2020
Although we were entirely sceptical about communicating with any organization regarding our membership, due the many approaches made, we found Steven to be entirely professional and informative. We discussed our situation with him at some length and gleaned much knowledge about ECC and how we could progress towards making an application to the court through their dedicated legal team. We did not feel pressured at any time, but did check out ECC through various sources and anything that concerned us at all we discussed further with Steven who allayed our fears and gave us confidence. Being able to gain access easily was a great positive having had such difficulty communicating all year with those in control of our timeshare and having had no notification of changes they were implementing. All round a very positive experience. All further parties involved proved themselves to be helpful and courteous.
Mr & Mrs A
Lodge Quest Twin Lakes
13th October 2020
It's such a worrying thing, being duped into buying a Timeshare. The Citizen's Advice Bureau recommended we go to ECC. We're glad we did and our Account Manager was an absolute gem. So personable, professional and understanding. He is a safe pair of hands and I want to thank him for accommodating us and helping us to find a manageable way to pay for our legal fees. That almost put us off but I know we were with the best company to help us. I highly recommend ECC and thank them wholeheartedly for their service.
Mrs H
Club la Costa World
7th October 2020
Just completed a Zoom meeting, and finally feel releaved that we do have the right, to get out of a long term contract, that we were blinded/rushed into signing with CLC Club la Costa. The staff at ECC are very knowledgeable and explained all options available to us. We look forward to working with them over the next few months.
Mr G
Club la Costa World
22nd September 2020
I'm happy with the service rendered to me. The staff are professional and helpful.
Mr M
Club la Costa World
22nd September 2020
I found ECC to be informative, reassuring, factual and realistic as to what they could and couldn't do for us. They were also very patient as it took a number of calls for us to be persuaded that they were the right ones for us. At no time did the push us to make a decision.
Mrs R
Azure
21st September 2020
Phoned when they said they would. Patient and accommodating during explaining everything I needed to know. E-mail confirmation sent through very quickly when required. Full contact details provided along with my own personal account nos.
Mrs T
Parque Del Sol Beach Club
21st September 2020
We were very impressed with Jack, his knowledge, explanations and support in helping us to open this claim with you was excellent. Thank you Jack
Mrs F
Golden Sands Island Residence Club
31st August 2020
Many thanks for all your assistance in this, it was very clear and dealt with swiftly and competently.
Mrs M
Barnesdale
12th August 2020
Since I was widowed It has been an uphill struggle to reach this point but I would like to  thank you for all your assistance in helping me finally relinquish my timeshare.
If I should meet anyone else in the same situation, I will certainly recommend you and your company, as it has taken far less time than I had envisaged and a great weight has been lifted off my shoulders.  I do hope you are  able to continue to assist people who have found themselves in this difficult situation and I wish you all the best in the future.
Mrs O
Vacation Village
14th July 2020
More than happy to confirm that your service has been exemplary.  I will get the papers sent asap and look forward to the conclusion of this.
Mrs H
Elite Fuerteventura Club
12th June 2020
Thank you so much for your efficient, speedy way of enabling me to relinquish my Diamond Resorts Membership.  I have been trying to do this for many years without any success, so a huge personal THANK YOU from me.
Mrs C
Diamond Resorts
2nd June 2020
I would like to express my gratitude and appreciation for all the work and advice you have provided with Westgate and the timeshare.
Thank you very much for your professionalism during this time.
Mrs R
Westgate Resorts
17th May 2020
Find out if your timeshare qualifies for a claim today!
Get free, no obligation advice from our timeshare specialists...