Testimonials on this site have been verified by KFP Consulting.
KFP was established by Leon Livermore, Ex-Chief Executive of the Chartered Trading Standards Institute to provide assurance to businesses, customers and regulators.
They use fully qualified trading standards officers and speak to a random selection of our customers.
During these conversations they confirm the identity of the customer, the details of the review and the fact that they were given freely.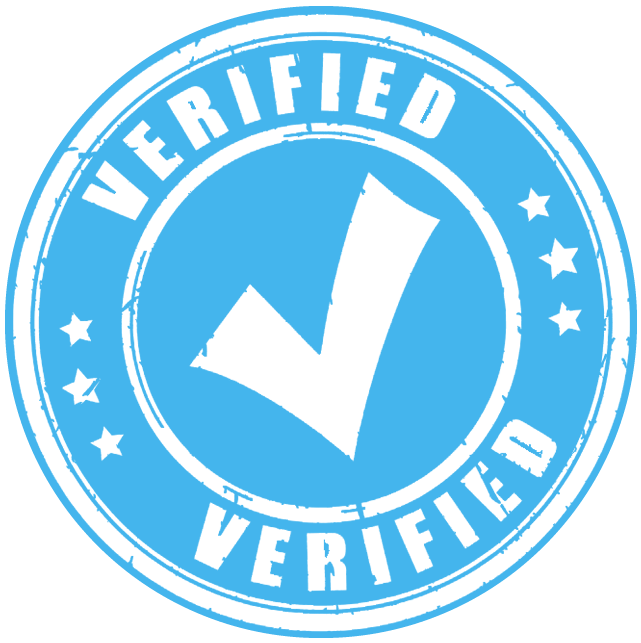 Thank you for your assistance with this matter it will be such a relief to escape from this dreadful organisation Diamond Resorts. On the other hand, I would be prepared to recommend ECC.
Mr & Mrs M
Diamond Resorts
29th March 2021
The adviser Johnathan was very helpful and explained everything really well, I would recommend anyone in the same situation to use this company.
Mrs Ling
Sandos Caracol Eco Resort
26th March 2021
All aspects of the procedure were fully explained in a friendly, easy to follow manner. Ongoing assistance is offered, with an easy to follow tracking system also offered, which enables a client to follow the case through to final stage.
Mrs Taylor
26th March 2021
Philip was extremely knowledgeable and patient he answered all our questions and was empathised with us without making us feel like idiots for being in a situation that we should have known better. He has kept us informed and clarified each step we will need to take.
Mrs Tanner
25th March 2021
Jack presented as very friendly but professional in manner. He gave good information which was clear and understandable and made me feel assured that the service provided would be reliable. He did not pressure me when I needed to take time out to discuss issues with members of my family to ensure that I would be committed to the legal process which lay ahead. The team dealt with my claim in a timely manner and were able to process it quickly with someone who is not particularly tech savvy. I would recommend Jack and his team to anyone who needs support in dealing with Timeshare claims.
Mr Light
25th March 2021
Very smooth and professional to date I am very happy with the progress made.
Mr Wilson
Club la Costa
18th March 2021
Dear Steven – we just wish to convey our gratitude and thanks for your professional and prompt service in helping us to relinquish our time share ownership. We thought that there was no way out of this arrangement, but you have showed us that there is a way out, which we have followed, and are just waiting for matters to be finalised once and for all. Thanks once again,
Mr & Mrs Edy
Marriott Vacation Club
13th March 2021
Very clear plain language was used, with no pressure, but very well organised to achieve the best potential outcome.
Mrs Wilson
La Pinta
12th March 2021
Very knowledgeable and friendly I was able to sleep for the first time in ages!
Mrs Brightwell
Club la Costa
5th March 2021
Sean was very clear and concise in his explanation of how the company worked, the lawyers it worked with and how the relinquishment of our time share in the US would proceed.
Mrs M
Buenas Vista – Florida
5th March 2021
ECC are very professional, helpful and thorough. Very quick at responding to queries.
Mrs Rogers
Club la Costa
25th February 2021
We contacted ECC as we are thoroughly disillusioned with CLC. Not meeting the promises we were given and everything we tried to book was unavailable. Jack was very helpful, answering our questions and giving us hope our timeshare experience will soon be behind us.
Mr Chambers
Club la Costa
23rd February 2021
ECC are very professional, helpful and thorough. Very quick at responding to queries.
Mrs Rogers
Club la Costa
21st February 2021
The senior account manager was very pleasant and professional throughout, he made an honest assessment of our ownership with regard to ECC being able to assist with a termination and award of possible compensation. He clearly explained how both EEC and ourselves would both have to commit financially with the various options open to us, however he also explained the process and previous successful awards that gave us the confidence to make the commitment to proceed.
Mr Wood
Diamond Resorts
20th February 2021
I have been looking to get out of my timeshare for a while. ECC phoned at the right time. I feel. Confident I will get my money back. Thank you so much for helping to take a big weight off my shoulders.
Mrs Wooding
Anfi Group
16th February 2021
Our senior account manager Ricky was very helpful and knowledgeable, I was shown a lot of things I did not know and it opened my eyes I am actually really grateful ECC would even take my case on.
Mr Jarett
Anfi Group
6th February 2021
The meeting was well organised and the representative had quite good knowledge on timeshare issue. Discussion on our queries and took us through on how the ECC solicitors will handle it when they proceed with the legal proceedings . After the initial meeting this have left us with clear mind and looking forward to succeed in our timeshare case.
Mrs Gray
Club la Costa
30th January 2021
Thank you for your help in my process. Thank you for the patience, kindness and honesty during all the contacts. Hope we can resolve this in a good will and with a good resolution for everybody. Thank you for the professionalism of Miss Tessa, Mr. Gregory , Mr. Troy and Dr. Victor Serrano. God bless you all. Yours sincerely, Olivia Alves
Mrs Alves
Club la Costa
30th January 2021
When we spoke to Rob for the second time he was able to put us at ease about our concerns and convince us, with no pressure, that we had a good case against the time share company. We feel confident that pursuing the claim is the right thing to do.
Mr Harrison
Ona Group
29th January 2021
Phillip gave us straight forward, easy to understand and more importantly honest advice.  We are very grateful for all the time spent patiently explaining things and answering all our questions.
Mrs West
Seasons
28th January 2021
I forward the confirmation document for the successful surrender of my Paris week with thanks to Stephen for his great help in this matter.
Mr Baker
Marriott Vacation Club Paris
25th January 2021
We have had 2 really bad experiences with trying to claim on CLC, however ECC then found us and I think this time we may have found the correct company to trust this time. Everyone is so professional and the solicitors are easy to talk to. I am so hope full that this time we can finally get rid of CLC out of our lives.
Mrs Stamirowska
Club la Costa World
25th January 2021
He was very professional. He listened to what our complaint was, asked necessary questions to draw out more points/facts in order for him to understand our problem better. He lingered, explained what the Spanish law says about timeshare. He invited in other work colleagues and showed us the offices in both UK and Spain to prove to us M1 is a genuine company. He took the interest in reading some of contents of our contract documents to establish flaws. He was cheerful and calm.
Mr Chanda
Club la Costa World
21st January 2021
I would highly recommend using ECC to expertly take you through any timeshare claim. Knowledgeable, friendly and understanding team of professionals who made it all easy and stress free.
Mrs Holdcroft
Diamond Resorts
20th January 2021
We did not know where to start, Philip took us through everything and made the whole process easy for us to understand.
Mrs Crowley
Fairways Club
13th January 2021
Jack spoke for nearly two hours and explained to me the whole works. I am happy for you to go forward as I have not been very happy with the Marriott's behaviour towards their owners. I am keeping my fingers crossed that all goes well and look forward to any further information. I have sent to you today all paperwork that I think will be relevant as requested.
Mrs Hartman
Marriott Vacation Club
11th January 2021
I had been contacted by Timeshare Advice Centre a number of times in the past about the potential that I had been miss sold timeshare products by Club La Costa. Due COVID -19 and being made redundant from a highly paid consultancy contract for over 6months it made me re-evaluate all my financial outgoings and one of them being CLC Management Fees / loans. I use to say that if you can afford the fees then it doesn't seem expensive but once that scenario changes the fees and loans seem like they are now strangling me due to the fact that my salary is now thousands of pounds less than it was. I engaged with ECC / M1 legal and was dealt with by senior account manager Rob Salmon who has taken me through the process of what needs to happen with timescales/costs/returns/possible outcomes/who does what/where and when. I am at the very start of this process but feel supported by EEC / M1 Legal.
Mr Culley
Club la Costa World
11th January 2021
We found our dealings with the company very informative and sound advice was given. We were struggling with not knowing what we could do. We were advised very politely and very informatively as to what options were open to us. We then decided to take their advice.
Mr & Mrs Ross
Parque Del Sol Beach Club
23rd December 2020
My wife and I were quite apprehensive making contact with the company, we did read other reviews before hand. From the start we were very impressed with the help and the professionalism. Both of us being in our seventies we found them to be very patient and helpful with new technology, like Zoom. We both would recommend this service
Mr Williams
Anfi
22nd December 2020
Following consultations with the Timeshare Advice Center regarding our initial start with which we had concerns, they recommended and personally introduced us to M1 Legal. We explained our concern regarding the initial start which M1 fortunately highlighted was within the previous start 14 day "cooling off period", this legal feature had not previously been mentioned, so permitted an easy contract cancellation. We understood that the one of the M1 Legal teams had previous experience associated with our timeshare company having obtained successful prior judgements for clients. This we found most encouraging. We would appreciate the opportunity to submit our feedback on the completion of our problem.
Mr Dey
Azure
4th December 2020
I entered negotiations with ECC with some trepidation. When you have been scammed or people have attempted to scam you then you are wary of anybody with links to the timeshare industry. Rob was very informative and helped put my mind at ease. What further helped was the fact that I would be using a local notary to do my Power of Attorney, which gave me more confidence. Everyone I have dealt with has been really helpful and friendly. I now await the courts decision!
Mrs Watkinson
Heritage Resorts
1st December 2020
Helpful and constructive advice from start to finish. A special thanks to Steven for his reassurance  and guidance.
Mrs Woodland
Diamond Resorts
28th November 2020
Our initial contact with the company was via e-mail, phone and a Zoom video call. All the company's agents were courteous, professional and well informed and they exuded justifiable confidence, which my wife and I found reassuring. We have just embarked upon what will be a lengthy journey that will hopefully conclude with a positive outcome for us and them. Our initial impressions are extremely favourable and we believe our confidence in them is well placed.
Mr Wheeler
Club la Costa World
26th November 2020
Thank you all for your efficiency so far and doing what you have said you will do.
Mr Dudeney
Belle Plagne Ski Resort
25th November 2020
Although I do not usually take 'cold calls' in this case I am pleased that I did. Ricky explained everything slowly (needed to for a 77 year old!!), even introduced me to Zoom and took me through everything at my pace. I have tried to get my time share off my hands for the passed five years all to no avail….plus a cost! I now feel as though there is a fair chance that there is light at the end of the tunnel. I was surprised how much I had to pay up front, but in the long term I should gain….only time will tell. Many thanks Ricky, plus all the 'crew'…..Looking forward to the end product!.
Mr Glennon
Hilton Portugal
18th November 2020
I was contacted by a Zoom meeting(first Time for me) everything was made very easy and explained to me in detail the procedures for going forward with my claim against CLC World. Contact made by email to request all paper work etc. Very pleased so far with the services provided from your Jack Dawson and team.
Mr Slater
Club la Costa World
16th November 2020
Having done some research ECC appeared to be the most professional and successful organisation dealing with Timeshare issues. We had an introductory session to see whether we had a potential case and were pleased with the clarity and professionalism of our advisor Scott. The follow up has also been swift and professional. We feel like we made a good choice for our representative.
Mrs Beauchamp
Heritage Resorts
13th November 2020
Scott explained the whole process very well. He was knowledgeable in the process and procedures and gave reassurance throughout. He also explained the involvement with M1Legal and how everything would proceed. I look forward to a successful outcome.
Mr Mawson
MGM Infiniti
12th November 2020
Mr James was very patient and clear with his explanations and tried very hard to erase the previous bad experiences we have had when trying to cancel further years of timeshare ownership. As we are both retired and in our late seventies these timeshares have become a millstone round our necks as no family members are in a position financially to take over this expense. We are putting our faith in Mr James however that this will all be resolved soon.
Mrs Dickson
Miraflores
6th November 2020
I didn't feel pressurised to do it and was given advice on the best option to take. Also understand it costs quite a lot to exit my timeshare but in the long run its better than paying out every year and not being able to book anywhere.
Mrs Day
Pueblo Evita
4th November 2020
Very professional yet friendly service has been provided. Steve contacted me when it was convenient for me to speak and explained all aspects of the process clearly so very easy to understand. No pressure to use the company, which was key in my choice to use ECC. Everyone has been so helpful and nothing is too much trouble. Highly recommend 🙂
Mrs White
Anfi Beach Club
29th October 2020
Rob was very happy to help guide us through the process and very informative about the ECC company
Mr Hoggard
Anfi Beach Club
23rd October 2020
Scott was very professional, knowledgable and friendly. It was slightly overwhelming as he was explaining all the options, he did not rush us to make a decision. From reading the recent emails about people trying to terminate their Timeshare contracts ECC were far and away the most genuine and successful. Hopefully our claim will be successful too.
Mr Roberts
Crown Resorts
22nd October 2020
I could not have asked for anything more. Precise and in-depth consultation everything explained in detail. A very friendly and also professional approach and made sure I understood everything step by step through the introduction process. If I was unsure at first I soon realised that I needn't have been. There was no hard sell, it was a very professional from start to finish. So glad I decided to go this route.
Mrs Swinnerton
Club la Costa World
17th October 2020
We were happy with how Mr Dawson discussed the processes involved in making our claim, and his assistance in initiating it. Thus far the process has been very prompt indeed.
Mr Hall-Scott
Marriott Vacation Club
15th October 2020
Very pleased, so far, with the help and advice given by Scott at ECC. He was very professional, helpful and possessed a wealth of knowledge regarding timeshare. Hope the rest of our journey is as smooth. Would definitely recommend based on our experience.
Mr Gould
Marriott Vacation Club
14th October 2020
Although we were entirely sceptical about communicating with any organization regarding our membership, due the many approaches made, we found Steven to be entirely professional and informative. We discussed our situation with him at some length and gleaned much knowledge about ECC and how we could progress towards making an application to the court through their dedicated legal team. We did not feel pressured at any time, but did check out ECC through various sources and anything that concerned us at all we discussed further with Steven who allayed our fears and gave us confidence. Being able to gain access easily was a great positive having had such difficulty communicating all year with those in control of our timeshare and having had no notification of changes they were implementing. All round a very positive experience. All further parties involved proved themselves to be helpful and courteous.
Mr & Mrs Ayling
Lodge Quest Twin Lakes
13th October 2020
It's such a worrying thing, being duped into buying a Timeshare. The Citizen's Advice Bureau recommended we go to ECC. We're glad we did and our Account Manager was an absolute gem. So personable, professional and understanding. He is a safe pair of hands and I want to thank him for accommodating us and helping us to find a manageable way to pay for our legal fees. That almost put us off but I know we were with the best company to help us. I highly recommend ECC and thank them wholeheartedly for their service.
Mrs Henry
Club la Costa World
7th October 2020
Just completed a Zoom meeting, and finally feel releaved that we do have the right, to get out of a long term contract, that we were blinded/rushed into signing with CLC Club la Costa. The staff at ECC are very knowledgeable and explained all options available to us. We look forward to working with them over the next few months.
Mr Gemmell
Club la Costa World
22nd September 2020
I'm happy with the service rendered to me. The staff are professional and helpful.
Mr Mguni
Club la Costa World
22nd September 2020
I found ECC to be informative, reassuring, factual and realistic as to what they could and couldn't do for us. They were also very patient as it took a number of calls for us to be persuaded that they were the right ones for us. At no time did the push us to make a decision.
Mrs Richardson.
Azure
21st September 2020
Phoned when they said they would. Patient and accommodating during explaining everything I needed to know. E-mail confirmation sent through very quickly when required. Full contact details provided along with my own personal account nos.
Mrs Thompson
Parque Del Sol Beach Club
21st September 2020
We were very impressed with Jack, his knowledge, explanations and support in helping us to open this claim with you was excellent. Thank you Jack
Mrs Fordham
Golden Sands Island Residence Club
31st August 2020
Many thanks for all your assistance in this, it was very clear and dealt with swiftly and competently.
Mrs Moody
Barnesdale
12th August 2020
Since I was widowed It has been an uphill struggle to reach this point but I would like to  thank you for all your assistance in helping me finally relinquish my timeshare.
If I should meet anyone else in the same situation, I will certainly recommend you and your company, as it has taken far less time than I had envisaged and a great weight has been lifted off my shoulders.  I do hope you are  able to continue to assist people who have found themselves in this difficult situation and I wish you all the best in the future.
Mrs Oakley
Vacation Village
14th July 2020
More than happy to confirm that your service has been exemplary.  I will get the papers sent asap and look forward to the conclusion of this.
Mrs Heathwood
Elite Fuerteventura Club
12th June 2020
Thank you so much for your efficient, speedy way of enabling me to relinquish my Diamond Resorts Membership.  I have been trying to do this for many years without any success, so a huge personal THANK YOU from me.
Mrs Chong
Diamond Resorts
2nd June 2020
I would like to express my gratitude and appreciation for all the work and advice you have provided with Westgate and the timeshare.
Thank you very much for your professionalism during this time.
Mrs Rose
Westgate Resorts
17th May 2020
Find out if your timeshare qualifies for a claim today!
Get free, no obligation advice from our timeshare specialists...