The facts
In the first three short months of 2020 we have achieved a lot and we have numerous success stories to report on. We take this opportunity to review what the first quarter of this year has brought us.
Cases can take some time to get through the Spanish courts. It isn't as simple as waiting a week and it's all over. Our appointed legal teams work extremely hard on our behalf to get the results that we share each week. With the lockdown in Spain having cut us short in March we do not have any favourable judgements to report back from the courts which are temporarily closed from the past couple of weeks.
We can however give you some year to date figures. Already we have obtained 47 Victories from the cases that have gone to court in the past few months, 20 of those were against Club La Costa alone. Furthermore, we have been successful in 62 Jurisdiction cases, these are usually cases where the defendant has appealed to change the geographical location of where the case should be heard.
We are also proud to announce that from these resolved cases over £700,000 has been awarded back to our clients.
Timeshare owners reach out to us for various reasons; enquiring how to dispose of their timeshare; looking at how they can claim money back and to share with us the emotional impact of how the timeshare trap has affected their lives. Being able to help these consumers resolve their issues is what our whole team strive to do.

Clients came to visit us
Just in time for Christmas last year, two of our clients received their pay-outs and were kind enough to share their stories. Both sets of clients visited our office in Spain in January to tell their story as well as to enjoy a sunny getaway on us.
First of all, we have the Bradshaw's, a couple who first approached ECC in late 2016. Issues had been building up against Club la Costa for some time and eventually they decided that they'd had enough. We reviewed their situation and discovered that their contract was not compliant with Spanish law and passed their case was then passed on to our collaborating firm of lawyers, M1 Legal.
In 2012, the couple were sold their factional timeshare in Sierra Marina Resort, owned by Club la Costa World for £8,000. They had also previously paid CLC £19,000 in the past for other schemes. But that's not all, on top of that they also had to face a demanding maintenance fee each year of £5,000.
It is safe to say that our legal team were pleased when the Bradshaw's received their pay-out. "We received €16,076 just in time for Christmas," said the couple. "This was like a big cloud over us and now that it has been lifted we don't need to worry about family being lumbered with unwanted timeshare bills. We sincerely thank ECC and M1 Legal teams for their efforts."
Andrew Cooper, the CEO of ECC commented "I am pleased that we were able to produce this outcome for the Bradshaw's. We look forward to doing the same for many other clients in the future."
The Bradshaw's story even reached the liked of Yahoo! Finance, with them too writing an article on the clients.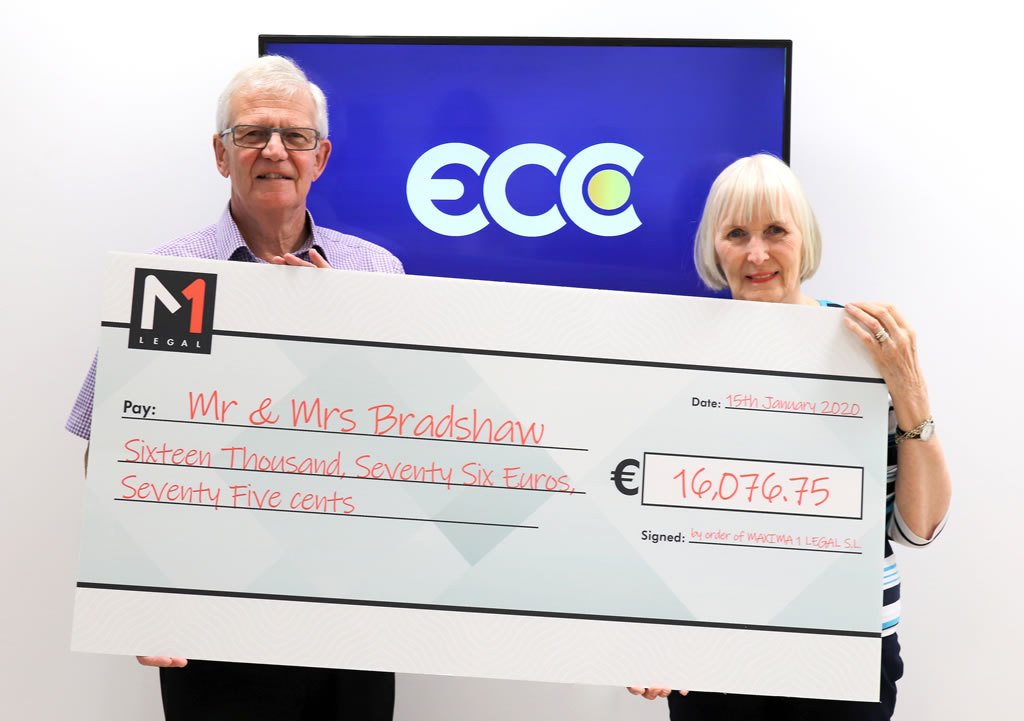 Then, we have Mr Townsend who purchased his one bed apartment in Gran Canaria at Airtours Beach Club in the year 2000. But over the next 15 years, Mr Townsend had to fork out more than a further £20,000 in maintenance fees as they rose more than 110%.
Although assured that Airtours could be trusted as they were a British company, they showed no behaviour to back that up. The timeshare was sold as an investment, a 5 star accommodation that Mr Townsends family could still use even after he was gone. "But that was not the case, I later found out I had been misinformed and felt trapped with no option to sell. I was also becoming increasingly worried about my family being held liable for the annual maintenance bills."
Mr Townsend stopped using the property in 2016, "In early December 2019, M1 Legal informed me that the Judge had passed final judgement, and shortly before Christmas, I received the sum of €20,202." Said Mr Townsend.
"If there is anyone who is on the fence about pursuing a claim with ECC and M1 Legal, then I am happy to recommend them based on my personal experience," said Mr Townsend. "It is my understanding that my case was not easy and I would like to thank M1 Legal for pushing to get a positive outcome."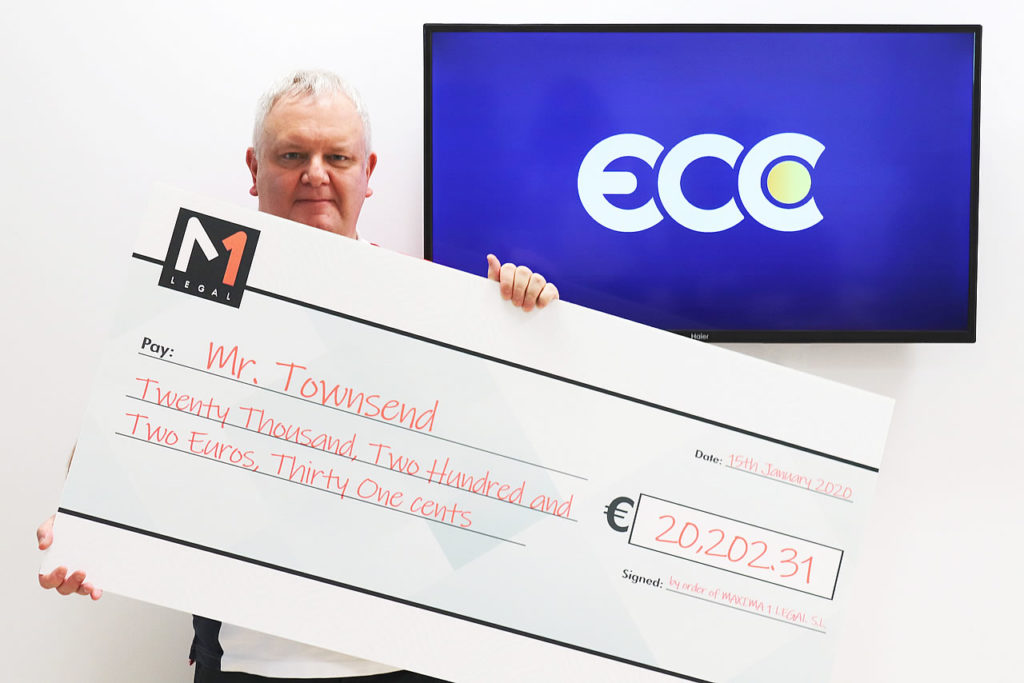 What's happening now
Everyone is aware about the COVID 19 outbreak and the effect that it is having on the World. To comply with government orders both in the UK and Spain we have had to temporarily close down all of our offices in the interest of the safety of our staff. However, we have worked hard over the past weeks to ensure we have our whole team operational so that they can continue working from home.
This means that we are still contactable and it's business as normal We are still offering phone and video calls to allow our clients to discuss matters from the comfort of their own homes. The only difference, from the legal side of things, is that the Spanish courts still remain temporarily closed and until they reopen, we unfortunately cannot submit claims. In the meantime though, our legal team are working on getting cases prepared ready to submit to court once the legal system is back up and running.
With all the free time at home now, there is no better time to dig out your paperwork and give us a call about your timeshare problems.