European Consumer Claims, ECC Reviews performance from their clients show the company to be trustworthy, capable and diligent.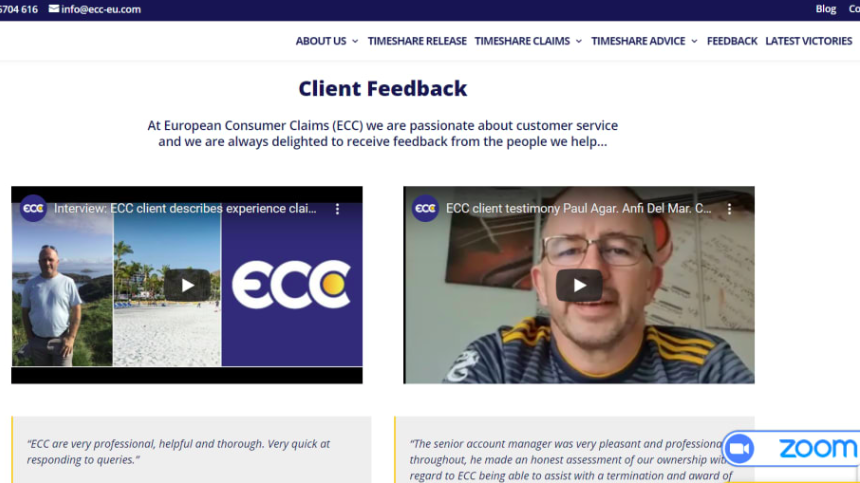 The world of timeshare relinquishments and compensation is full of traps for the unwary. Many of the companies offering to help members are outright thieves who will take your money, but disappear without providing a service. Still others are well meaning, but inexperienced.
ECC are a refreshing break from this pattern. With overwhelmingly positive reviews from independent (non KwikChex affiliated) timeshare consumer associations, and their customers alike, ECC are the go-to company for timeshare victims seeking redress.
With ECC moving towards video client testimony, and away from the traditional written reviews, more and more client experience videos will be available over the coming weeks and months.
For further info, enquiries, or just a free, no obligation chat about timeshare relinquishment or compensation, contact us at ECC.