Club La Costa Members' concern for the future following shock announcement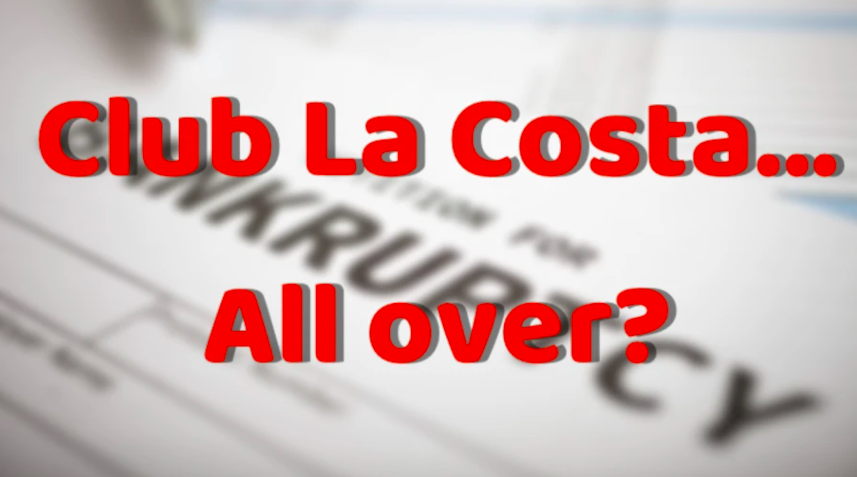 Administration
Club La Costa PLC shocked the timeshare world by announcing discontinuation of new member sales and the company going into voluntary administration on 20th November 2020. They were quick to assure CLC owners that their memberships will not be affected, and the only company going into administration so far was Club La Costa PLC (which ran the sales department).
Now, barely a month later, Club la Costa has also announced the liquidation of Spanish companies under the CLC umbrella, leaving many CLC members concerned about their future holidays.
Silence
As of yet CLC have declined to make any public statement reassuring owners that their memberships and future holidays are safe. This has led some members to question the security of the club. "No one is telling us anything since these the news of these additional companies going down," says Paul M, a 14 year Club La Costa owner from Bristol. "We had to learn about the latest administrations from the Canarian Legal Alliance website. "You would have thought if our memberships were safe Club La Costa would make a public statement to tell us that."
Compensation Claims
The CLA site adds:"It is important to note that at the moment the liquidation procedure has been only announced by these two companies: Continental Resort Services & Paradise Trading S.L. Clients whose claim does not include said company will be of non-importance to, as this will have no effect on their claim."
CLC members in the process of claiming compensation against the timeshare giant for mis-selling or other irregularities will have their claims registered as debts with the administrator, according to Jayne Niven, a timeshare contract specialist from European Consumer Claims (ECC)
Niven advises: "People considering making a claim against CLC should do so before the liquidation procedure deadline in order to be added to the debts that the administrator will consider against the companies' assets."
The future
"The fact that these Club La Costa companies are going into liquidation has naturally caused concern about the wider timeshare industry," says Andrew Cooper, CEO of ECC. "CLC was one of the biggest, best run and most successful timeshare companies in history. If they are in this position, then other companies may under similar pressure.
"Any timeshare owner who is worried about what this development might mean for them, or who wants to find out if they are eligible to make a compensation claim should get in touch with a respectable timeshare claims firm or independent consumer association for advice on their options."
Club La Costa are members of the Resort Developers Organisation.