Seasons Holidays, already under fire for allegedly trying to force out members of Slayley Hall are facing further accusations from members at another of their resorts. Andrew and Wendy Wilkinson claim Seasons have tricked them into giving up valuable facilities access at an upmarket country club they paid a fortune to become members of nearly thirty years ago.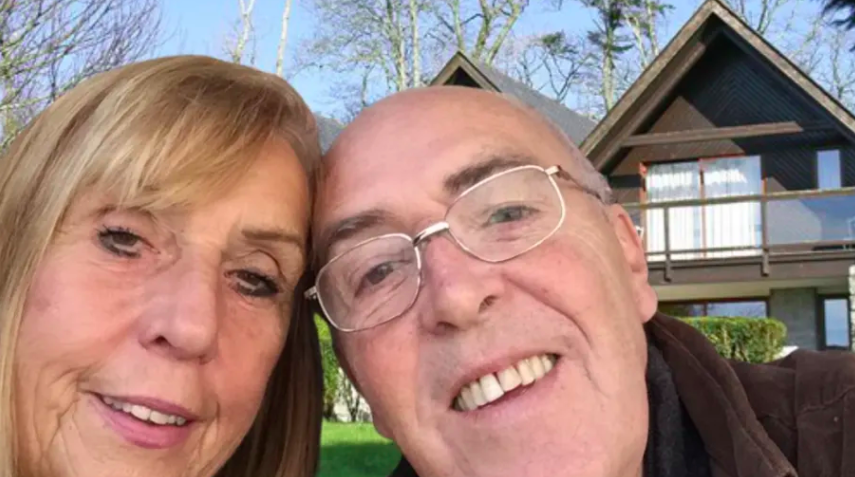 Negative media
Bristol based timeshare giants Seasons Holidays, already facing negative media over alleged attempts to force existing members out of it's Northumberland property, Slaley Hall, are reeling from fresh accusations of dishonesty.
Andrew (65) and Wendy (68) Wilkinson – members of Clowance Estate & Country Club (CE&C) in Cornwall – say they have been deliberately lied to by Seasons, who took over the property in 2010, in order to persuade the couple to change the conditions of their membership.
"We originally bought a week in a one bedroom apartment in back in1991," says Andrew. "It cost around £25,000, which was a huge amount of money for us. We had to take out a loan for it over ten years. As you can imagine, it was a scary thing to do.
Facilities
"We weren't interested in the accommodation. The reason why we made such a huge buying decision was because the ownership allowed all of our family to use the facilities all year round. We live a two minute walk from the estate and we could make full use of the swimming pool and gym. There is also a lake where you can fish for trout, with free use of a boat and lifejacket. There's an 'enchanted wood' walk, golf, tennis and more.
"Our contract allowed our whole family to use the facilities all year round, even though we only own one week a year."
The Cornish couple, who are shop owners and part time property developers, have four children who were entitled to use the Cowance Estate facilities until each one turned eighteen.
"I loved the fact that our four kids could be doing healthy, active things outdoors in a safe environment," says Wendy.
Ownership change
The couple got call from CE&C in 2010 to say that Seasons were taking over the resort. They got a new certificate, exactly the same as the old one but with the Seasons logo at the top.
"We contemplated giving up the membership for a while," says Andrew, "but then in 2011 Wendy was diagnosed with cancer. We found that swimming in the pool was helpful with her recovery."
In 2016 CE&C contacted the couple to offer them what they called an 'exciting proposition.' "Seasons told us that if we gave up our fixed week and took a floating week instead, they would again allow all members of our family access to all the facilities all year round," continues Andrew. "Even those over 18. They told us that normally there was a £2000 fee for changing over, but they would waive it for us as we live locally. They told us this would mean less maintenance in future years too."
"We have eleven grandchildren now, so this was a no brainer," says Wendy. "I kept asking them again and again for confirmation: 'our whole family? Even the adults? All four kids? All eleven grandchildren?' They told us yes, more times than I could count."
Barred from using facilities
The couple went ahead. "Floating or fixed week was irrelevant to us," says Andrew. "The facilities are all we care about, so we took the deal. Foolishly we didn't check the small print in the lengthy new contract. We were so happy and they seemed so nice that we kind of took them at their word."
Last January, their son Dan, a naval officer stationed nearby, took his daughter for a swim and and was refused entry. "Our granddaughter was crying her eyes out, but the staff told them the rules had changed."
Andrew and Wendy called the resort to sort out what they thought was a misunderstanding. "We told them we were promised full use of the facilities, all year round for all family members of any age. They told us to check our contract and our hearts sank as we discovered that the replacement (floating week) contract made no mention of the facilities use we were promised."
More money
Seasons said that the Wilkinsons' 'family use' was being curtailed. They could however add a maximum of two family members for a fee. "Obviously I wasn't going to pay more when we have been lied to. Anyway it would mean choosing between family members," says Andrew. "We were tricked into giving away the rights we had to use the facilities. Seasons obviously think our deal was too good. But we wouldn't have paid so much money for any other deal, and the way they changed our contract was underhanded.
Secret witness
"What Seasons may not know is that one of our sons worked for them as a salesman for a while, and although he had no idea about this happening to us, he was trained to give existing members the same spiel. He was told to promise them that their whole family was guaranteed free use of the facilities all year round, and to tell them that the normal charge for changing to this deal was £2000, but it was waived for locals. All the same lies we were told.
"In reality it was just a sneaky way for Seasons to either make more money from us, or take away our family rights to the facilities. Even their promise that the maintenance fees would be more reasonable was a lie. The fees have gone up by 600%."
Ombudsman
The Wilkinsons are now pursuing a case with the Financial Ombudsman. Although procedures are delayed due to COVID, Andrew Cooper (CEO of European Consumer Claims) believes that the potential testimony of their son may be their secret weapon.
"Normally the resort could just play dumb and keep referring back to the wording of the contract," says Cooper. "Timeshare companies already have a reputation for underhand sales practices. However if Mr and Mrs Wilkinson are able to prove that Seasons have set out to deliberately deceive and defraud their members, it will be interesting to see the Ombudsman's take on this.
"No doubt Seasons believe that the couple's whole family having access to the facilities all year round was unfair, but the Wilkinsons paid £25,000 which was a fortune back in 1991, for a tiny unit they would never use. They only thing they were buying was access to the estate facilities."
"We are currently in touch with Seasons members from another resort called Slaley Hall, and we can see an clear pattern in the way the company's customers tell us they feel about them."
Any media who want more information about this case, please get in touch with ECC Media Officer Mark Jobling on the details below;
E: info@ecc-eu.com
T: 0203 7699 164